Rawlings Tigers
As an elite ball club for youth and high school players, Rawlings Tigers needed an impactful, edgy, and strategic website design to highlight their high performance instruction and dedication to their players and families to help them reach the next level.
An elite design for an elite club
Through impactful imagery and strategic messaging we were able to create the 'edge' the Tigers were looking for. We also worked to restructure their entire site architecture to better organize and highlight key information – making it easier for players and their parents to learn about the program and ultimately 'Become a Tiger'. Highlighting valuable content such as their YouTube videos, playlists, and staff positioned them as experts and provided a glimpse into their culture.
"Leverage came highly recommended to us and we had the pleasure of working with them on our new Rawlings Tigers Baseball Club website. It was an outstanding experience for us. The attention to detail and customer service was second to none. The development team and graphics department helped every step of the way to ensure that our ideas and club culture were being implemented throughout the site. They came up with a very interactive, user-friendly concept that has taken our club to the next level."
St. Louis President & Founder
Rawlings Tigers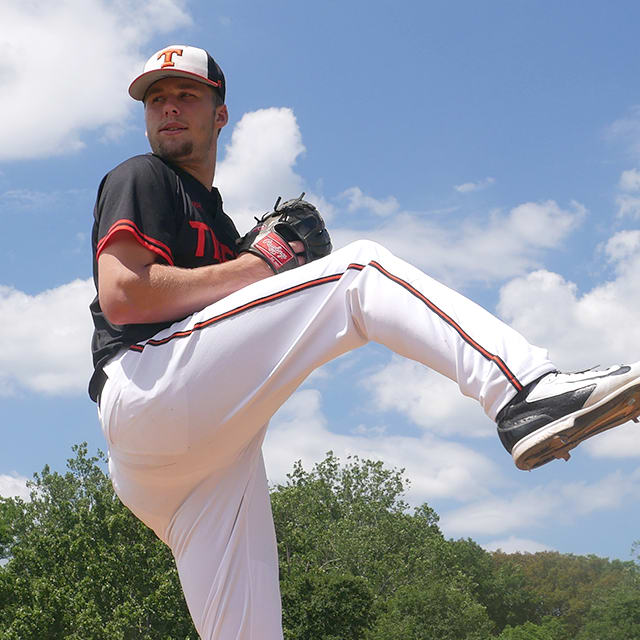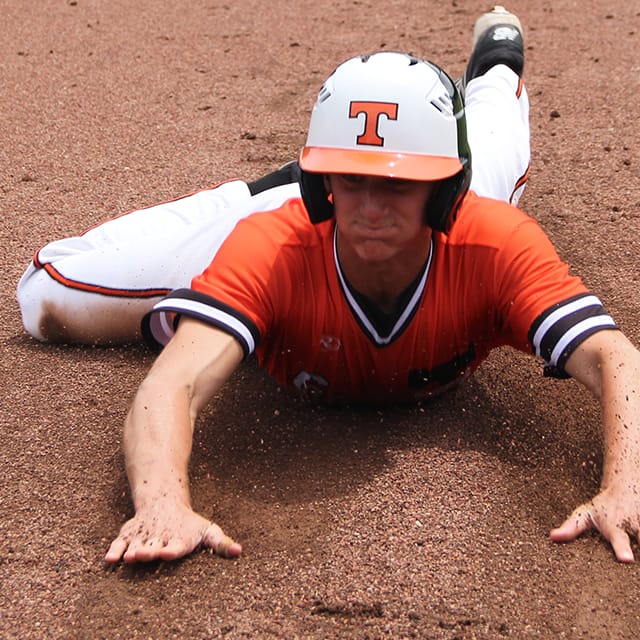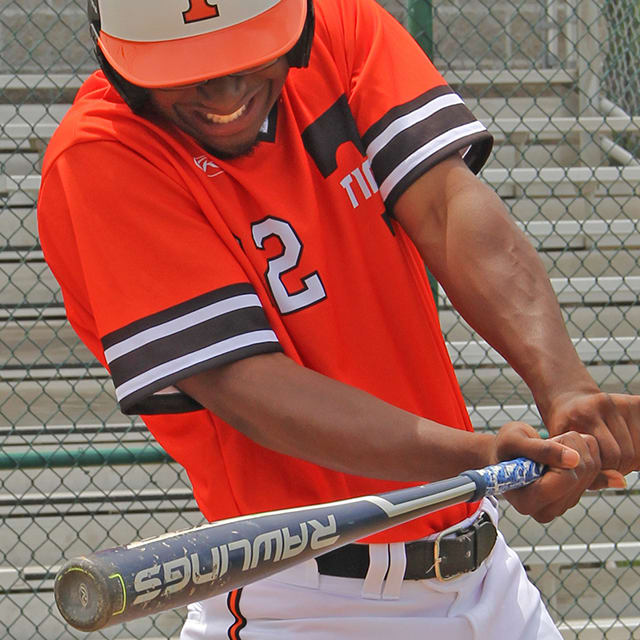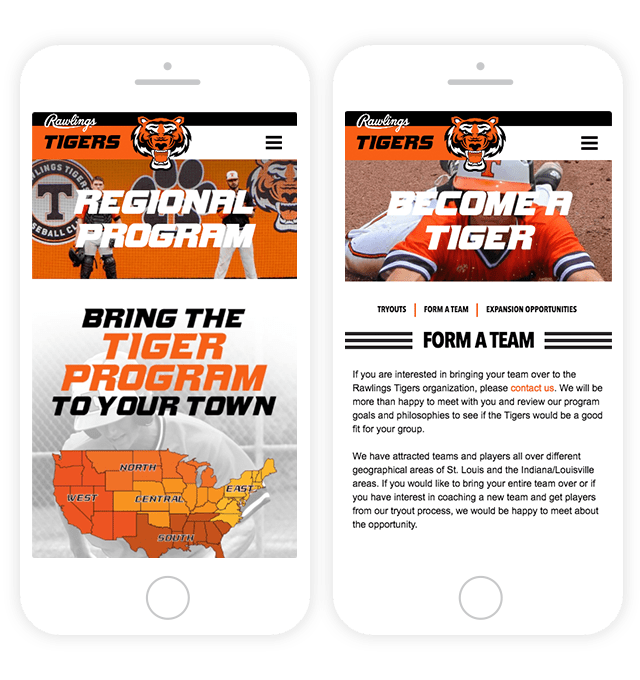 Baseball on the run
If you are a parent, to say that you are often 'busy' is an understatement. It was imperative that the Rawlings Tigers web presence was just as impactful and easy to use on mobile devices as it was for desktop – if not more so. By developing a responsive website we ensured the site was not only accessible from any device, but that the design was carefully considered with each device in mind.