Kansas-Oklahoma Machine Tools
Kansas-Oklahoma Machine Tools (KOMT) is a distributor and supporter of advanced technology machine tools throughout the Midwest. KOMT sought to rebrand themselves with a new logo and website that emphasized their dedication to customers and increased awareness of new products and services among new and existing clients.
Modern meets edgy
We set out to showcase their machine products through large, close-up imagery. By cropping in close and converting the images to black and white, we were able to give the machines an interesting abstract and artistic edge. Using custom iconography, we focused on highlighting their main services. Pops of orange were strategically placed throughout the site to really draw the eye to important information. The result was a modern site that brought their products and services to the forefront.
In need of repair
In addition to the website redesign, KOMT was interested in giving their long standing logo an updated, more professional appearance – while not drastically departing from the original. We selected a modern typeface with clean lines and sharp edges to give it a sturdy, more industrial feel in contrast to the rounded typeface they originally had. We gave a nod to the machine tool industry by cutting the 'O' in half and combining it with the 'K' to form a shape that served as both an 'O' and a bolt. This bolt shape was also carried throughout the website as well.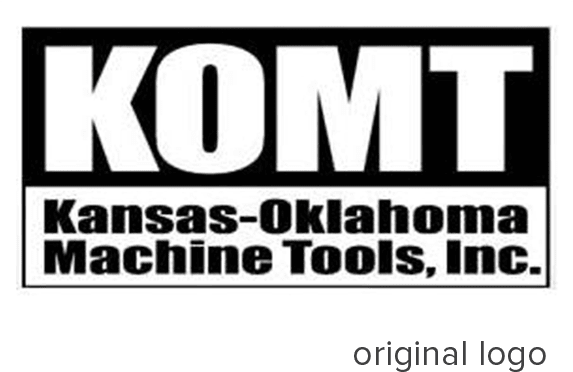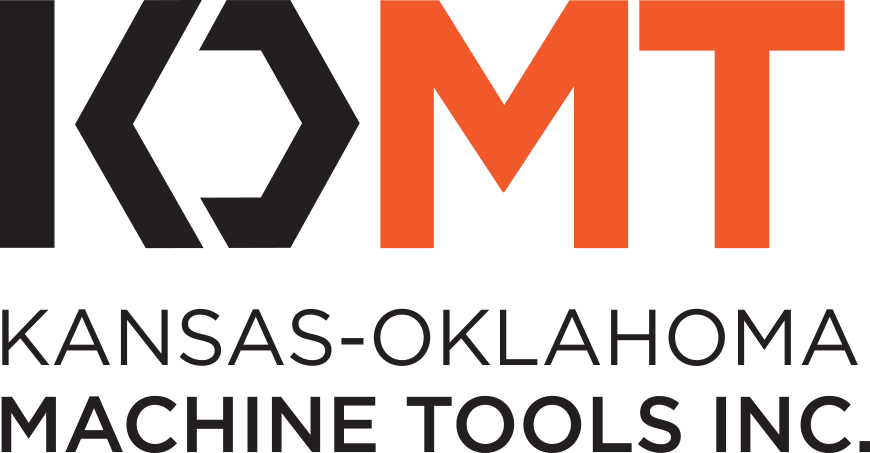 "This is FANTASTIC. I'm so, so very happy that we met this timeframe and the KOMT team is ecstatic as well. The site is amazing and everyone is proud of it. You guys have been a dream to work with. Thank you all for your fantastic work on this to date. I'm super pleased with the results."
Consultant
Kansas-Oklahoma Machine Tools, Inc.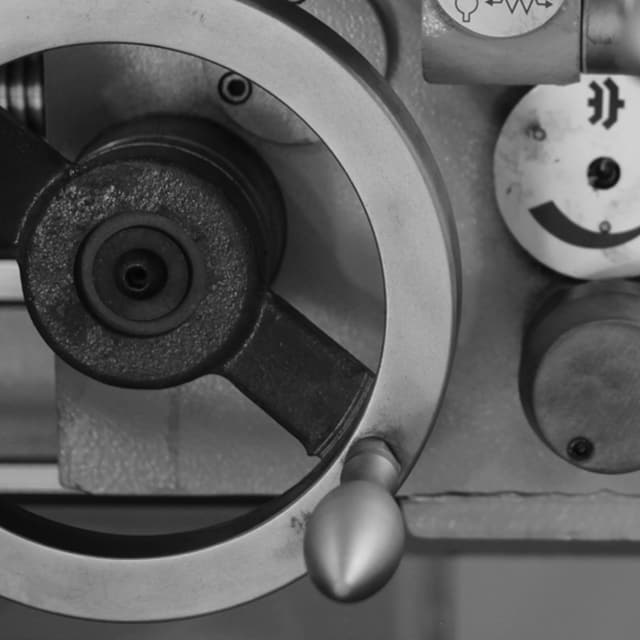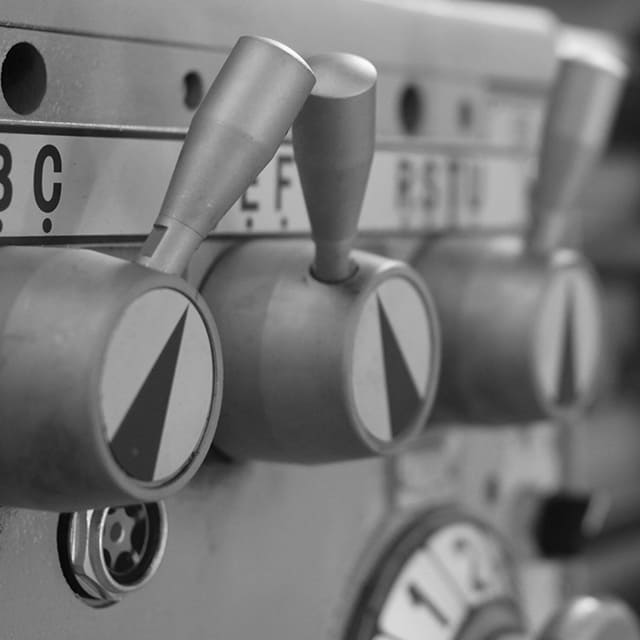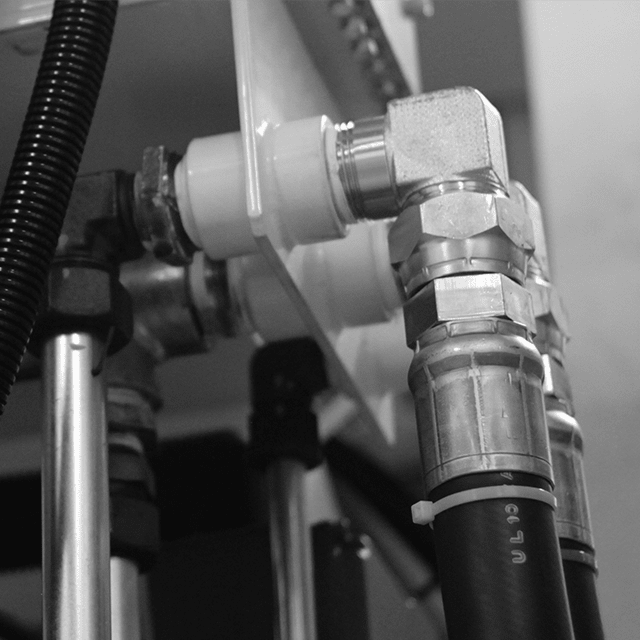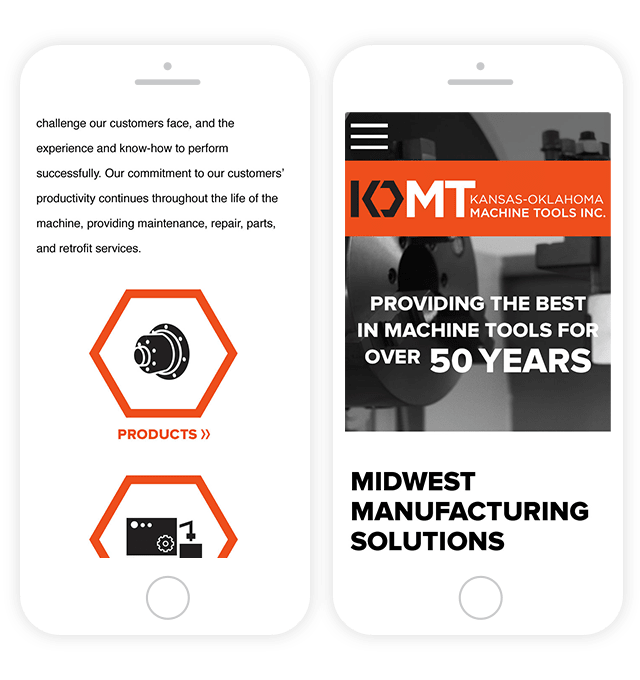 An intuitive mobile experience
We brought the website alive online by designing and developing a responsive site. The website was designed to be intuitive and easy to navigate – allowing users to easily access information from any device.