College Match
College Match, a Los Angeles based non-profit, helps talented students from low-income families get into and graduate from the nation's top colleges and universities. With an outdated website and no true logo they came to us in need of a complete rebranding. We established a professional brand identity and built an online presence that effectively communicates their program and reaches appropriate donors.
An experience students deserve
We engaged College Match to reflect on their core messaging. In partnership with bluefeet, we helped to strategically develop new content and a site architecture. Utilizing meaningful statistics and student success stories we sought to create an emotional connection with the user. A clean layout, custom infographics, and impactful imagery brought this content to life. Pairing a serif and san serif typeface gave the site a collegiate, yet modern feel – while carefully placed pops of red highlight calls-to-action.
Branding with excellence
With no true logo established, we created a mark that was both modern and collegiate in nature. It was important that the logo didn't resemble a college logo, but that it held the same level of excellence and sophistication. Using simple, symmetric shapes we created a modern logo mark symbolizing both education and the spreading of wings, indicative of College Match preparing talented students to branch out into the world. A classic, bold serif font embodies the organization's long-standing tradition of excellence.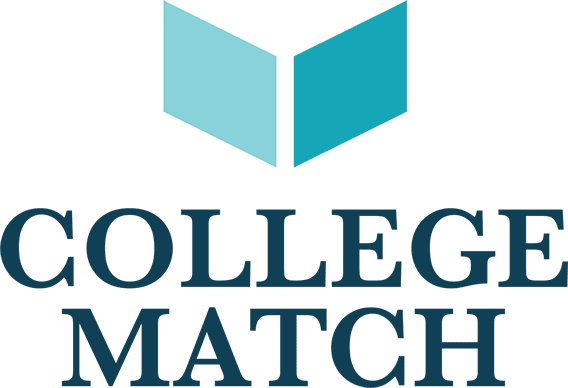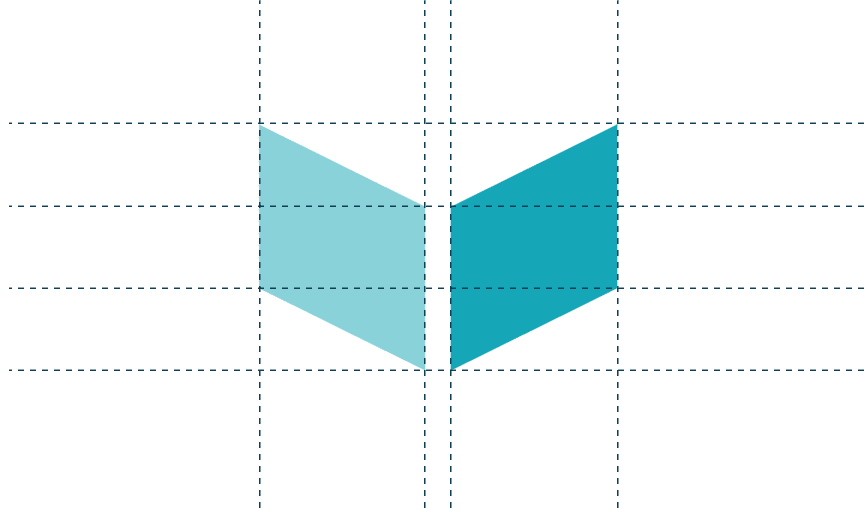 "You did more than bring our website to current tech standards. It guided us through a reflective process that made us appreciate and articulate our unique college access program. Our website now reflects our successful program model. Thank you for your work, insight, and dedication."
Executive Director
College Match, Los Angeles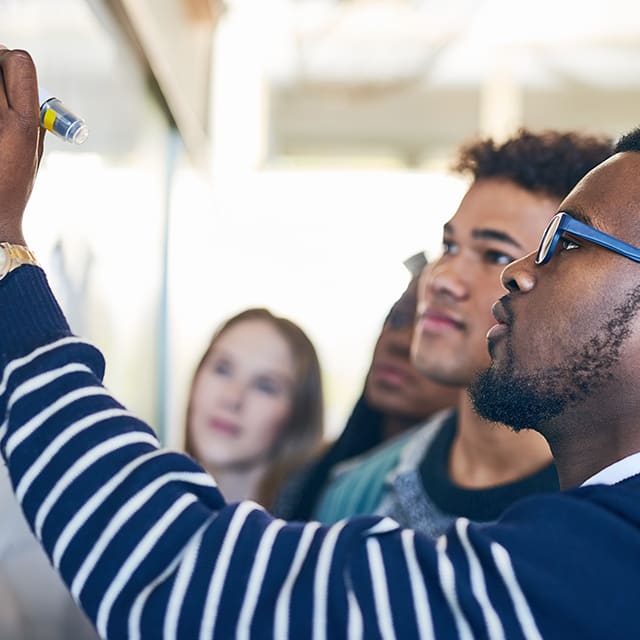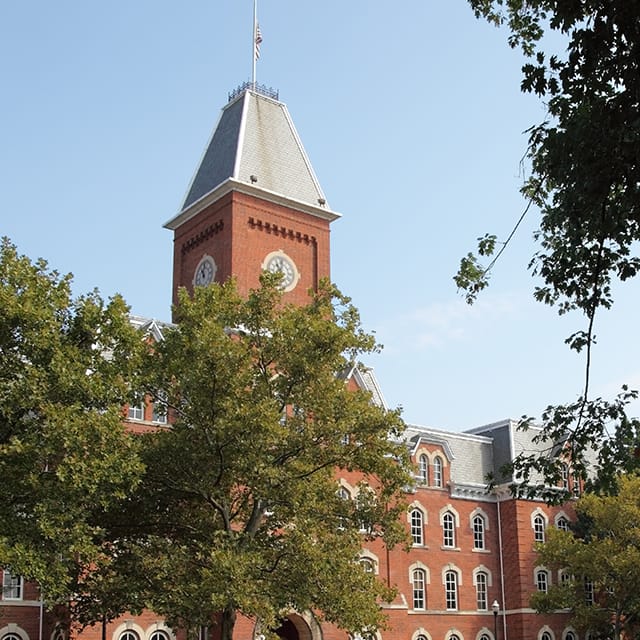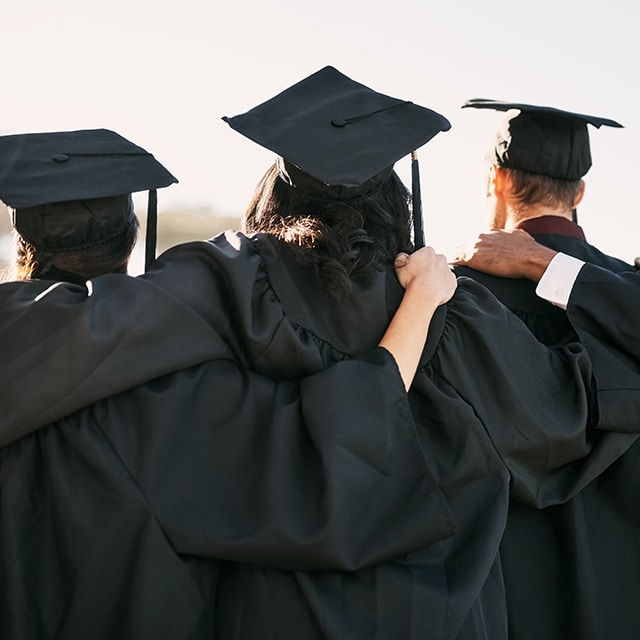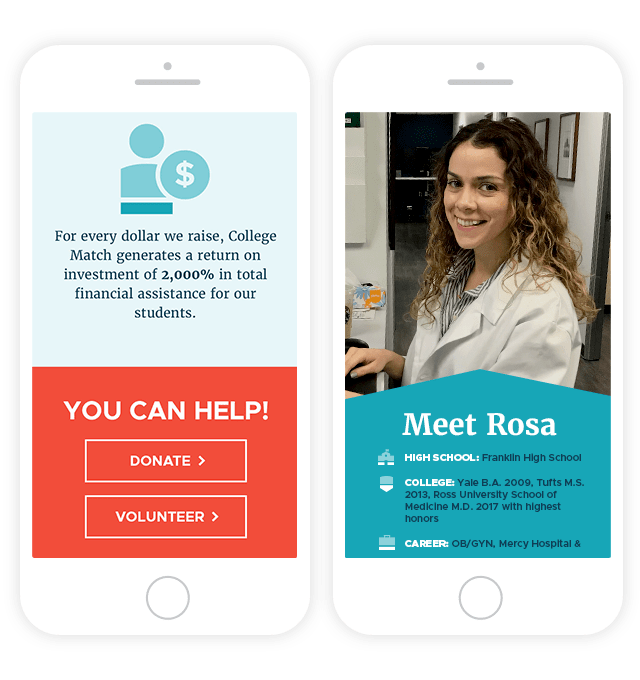 Helping students from unexpected places
With varied target audiences, it was more important than ever that the site be optimized to create a great experience on any device. Ensuring all content is easily accessible and consumable allows College Match to continue to help students from all places.