Design
Why Good Imagery is SO Important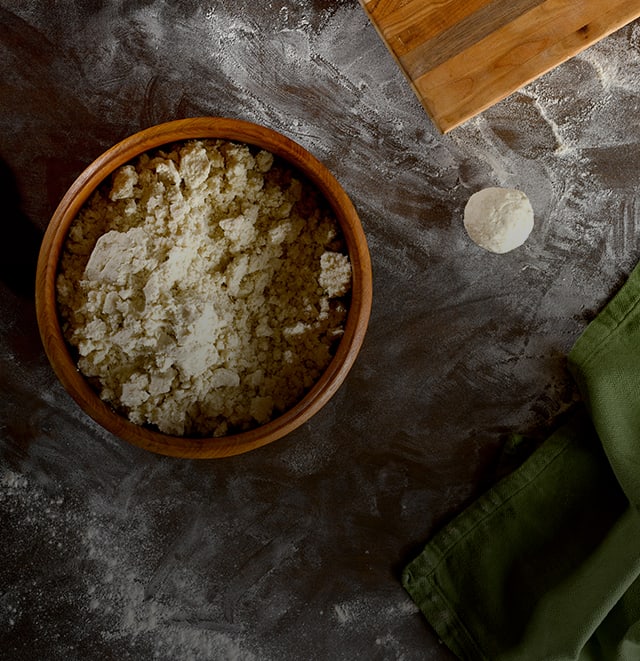 Have you ever come across a website or print piece that is beautifully designed but has poor imagery? It can be very disappointing, right?
Some clients have a library of photos but they 1. are not high resolution, and 2. they look like they were taken in 1989. Or, maybe you have that client that insists on taking photos on their iPhone. We know it's convenient and that Apple has really stepped up their camera game ( 🙌🏼 portrait mode), but that just won't cut it. This happens way too often and we are here to offer some advice.
Good imagery can dramatically and instantly change the feeling of a website.
So how can you ensure you will have good imagery?
Hire a Photographer
We feel the best option to get the best photos is to hold a photo shoot (with a professional photographer – not just a friend who has a nice camera 😉). We know, hiring a photographer can be expensive, but not all photographers require a hefty budget. You may be surprised with the quality of images you can capture in just a half day shoot. There are also some good freelance photographers out there that do a nice job – just be sure to do your research in advance and make sure they're legit – browse through their portfolio of work and see if their style aligns with what you're looking for.
Additional things to consider when selecting the right one:
Are they willing to work within your budget?
Are they reputable?
Do they have licensing restrictions, and if so, do they work with your needs?
Will you have full access to all images shot or just a select few?
Do they provide props (if necessary) or do you need to provide that?
If you are looking for a few suggestions, we have had great luck with these guys:
Benefits
There are many benefits to shooting your own imagery – the most important being personalization. All imagery will be specific to your company and you won't find it anywhere else. It gives potential clients or customers an inside look into your company culture, how it works and looks, as well as a chance for them to know the faces of the people that make up your company.
Another reason it's great is that you won't have to worry about cohesiveness. Using a single photographer or photography team ensures all images will be captured with a consistent style or approach. Sourcing stock imagery puts you at risk for images with different coloring, lighting and style since they are taken by different photographers.
Lastly, your shoot will result in a library of images you can use over and over as you see fit (depending on licensing restrictions of course).
Photo Shoot Preparation
Have we sold you on scheduling your own photo shoot yet? If so, follow these preparation tips to ensure everything runs as smoothly as possible:
Gather images of inspiration. What type of imagery do you like or dislike? You can create a Pinterest board or even a simple google doc to pass along to the photographer so they know what look/style you are going for.
Create a shot list. Work with your photographer prior to the shoot to come up with a list of images you want to capture. This will ensure you shoot every image you want when the day comes. It will also help you plan out the day and think through anything additional you might need for each specific shot. Organize your list in order of importance so if you're running short on time, you're sure not to miss any of the important stuff. The day is usually crazy so it's easy to miss a shot that isn't written down. Make sure you print out multiple copies!
Props. Coordinate with your photographer so you (or they) bring whatever props or backdrops you may need for the shoot. The last thing you want is to be running around trying to put stuff together the day of.
Consider wardrobe and makeup. Depending on what types of images you're capturing, you may need to be prepared with multiple outfits and change throughout the day. Think through this in advance and be sure to carefully consider your clothing – is it too busy?, does it need to be on brand i.e. a specific color or uniform?, is it weather appropriate?, etc.
Stock Imagery
We know that holding a photo shoot is not always an option, so sourcing stock imagery can be a good alternative. Stock imagery may even be the best option when you're needing an image that's more generic (i.e. someone writing on a piece of paper). However, keep in mind there are some very bad (and cheesy) stock images out there. Weeding through these can make sourcing stock imagery very time consuming, which can ultimately add to the final cost of your project (if you're paying a creative agency to source the images for you).
If you need stock images of people, we encourage selecting photos that don't incorporate faces because that makes it easier to identify it as a stock photo. For example, we'll choose images that crop in on the human interaction (hands on a keyboard, petting a dog, etc.) without incorporating the face. If we do incorporate a face we often crop from the nose down.
Here are a few free stock options that we love and recommend:
Unsplash – Beautiful high resolution photos
Pexels – Has very similar photos to unsplash
Mockup Photos – This site is GREAT when you are needing to mock something up on an electronic device. It makes it SO easy. We love it.
Imagery is important, people! So, take your time to plan, gather, and create designs with great photography. It will make the world a more beautiful place and give your project that personal touch your customers are craving.