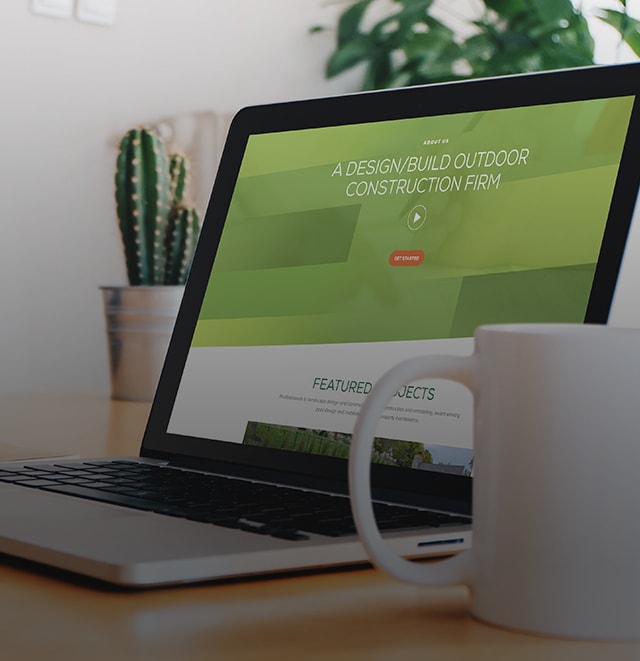 If you are a startup looking to build a website for the first time, a growing company in need of a refresh, or even a large corporation wanting to update or add-on to an existing site – you're probably in the process of gathering estimates and may be wondering how much a new website should cost? Or even, why a website costs what it does – what is involved?
While the cost of a website will vary depending on complexity (and the agency's hourly rate) – I think you'll find there are universal components that go into the creation of every custom website. Being in the industry, I think at times we fail to consider that individuals outside of the industry may not have a good understanding of everything that's involved in the creation of a website.
At Leverage, we've developed a process that has proven to be successful for our clients. It's the time, energy, and intellect that goes into executing this process that ultimately determines the cost of the website.
For us, it's important to be transparent, because in doing so we've found that it creates better, longer-lasting relationships and results that exceed expectations. Here's a rundown of everything that goes into the creation of a custom website for our clients – at least in most instances. Though this is our typical process, we are more than willing to be agile and nimble in our approach to create a result that's best for our client's needs.
Exploration + Research
This kicks off every project we do. It's important for us to learn who you are as a company, as well as the direction you want to go. How do you want to be perceived? What are you doing well? What are your pain points? What are your specific goals – sales, awareness, engagement? This portion of our process also guides us as we put together a proposal and is done at no cost to you. It's a lot of work so some agencies will charge for this exploration phase before you've even received a proposal. We believe it's important to earn your partnership and this is our first step to do so.
Once the proposal is agreed upon, we move forward with the research. We research your competition, your inspiration, and run reports on your current website (if you have one) to analyze what's currently working well and what's not.
Strategy: Architecture + Wireframing
At this point, we take everything we've learned through our exploration and research to develop a strategy. We create what we call a site architecture (also known as a site map) that maps out the overall site structure. Every page of the site and where it will 'live' within the site is accounted for, as well as an overview of the type of content that will be on each page – including the home page.
This process also includes strategizing the naming for each navigation item. We come up with titles that are intuitive for the user so they know what type of information they will find within that particular section of the site before clicking (or tapping). This helps assure the site is easy to navigate. The last thing you want is a site that's beautiful, but not user-friendly.
Once the architecture is established we often create a wireframe. This is almost like a blueprint of the website. Using gray boxes and filler text we layout all the elements of a page without using any specific visuals (color, imagery, typography, etc.) This is mostly done on larger sites that have several different pages and complex content, and helps to ensure we're aligned with our clients on the overall organization and placement of page elements and that everything is accounted for. It's more efficient to make content changes and have discussions around functionality at this point before diving into design specifics.
Content Creation + SEO Considerations
Writing content for the web is no easy task. People tend to skim content on the web rather than read every word thoroughly, so it can be tricky to communicate everything you want to say while also keeping it short and sweet (which clearly I have not done in the case of this post 😉).
Most often, our clients choose to write their content themselves – which makes sense since they are the experts in their field. We then review it and make suggestions to make it more 'digestible' for the web.
Search engine optimization (SEO) considerations are also key. We ensure proper keywords and phrases are incorporated throughout, as well as proper page titles, sub-titles, and establish content hierarchy.
At other times, our clients choose to let us do the writing. We'll schedule a meeting or two where we basically interview them to learn as much as possible about the specifics of their business to ensure we're knowledgeable enough to write about it. We then work through a thorough review process to ensure it's accurate and everything is covered.
Custom Design
Now for the fun part (I may be biased)! Every website we design is custom-tailored to meet our client's specific needs. We design around your content rather than fitting your content into a box – as you'd do with a template. (Read more about the difference between a custom website and template website.) This gives us flexibility to create a website that is as cutting-edge or as simple as you prefer.
We choose the color palette, typography, create any icons or illustrations, and decide on photography (Will we conduct a photoshoot? Use stock imagery?).
All of those elements are used to layout your home page and a basic internal screen which establish the look and feel for the rest of site. These are presented to our clients as static concepts that we walk them through. Once the home and internal concepts are approved (usually after a couple rounds of revisions), we then create any additional unique screens (product pages, photo gallery, blog, etc.) and follow the same process of review and revisions.
All of our websites are also responsive (as all should be these days) – meaning they are designed to scale to any screen size – so we consider and rework the design as needed for different screen widths.
At Leverage, we put an emphasis on creating beautiful websites, and a lot of strategy goes into the design to create a website that is also functional, user-friendly, and accessible. The user experience is always considered when we design for the web.
Custom Development
Once we have your website in a good place visually, we obviously need to bring it to life. At this point, the tech-nerds on our team go to town building the site using clean code and putting all functionality in place (sliders, forms, galleries, social feeds, online stores – the sky is the limit).
Again, we build sites to fit your needs so it can be as simple as utilizing a pre-built plugin or as custom as building a unique piece of functionality specific to only your company.
It's at this point we can integrate your site with a CMS (content management system) which allows clients to make future additions and edits to their website including both text and media.
SEO is also considered at this phase to ensure proper optimization techniques are incorporated into the code.
Review + Testing
After your site is built, it's loaded to a staging environment so our team can review and test internally before passing it along for client review. This is an extremely important step that is crucial to producing a successful website.
We test the site's usability taking into account user's needs and expectations throughout each click of the site.
Site speed and code optimization tests are run to ensure the site loads quickly and runs smoothly under all browsing environments.
The design, content, and functionality are reviewed to make sure everything looks and works properly across all browsers, as well as across all devices.
Project Management
One last piece that often goes unmentioned, but shouldn't be forgotten is project management. All communications with the client including project timelines, project status, presenting concepts, discussing revisions, etc. – all add up to a significant amount of time. But, it's an important part of the process that keeps everything moving smoothly and ensures deadlines are met.
Being a smaller agency, we are able to keep this cost down to a manageable level. The designer and developer that created your site are also your project managers – you work with them directly. This allows us to eliminate some back and forth and streamline the process – in comparison to larger agencies – which enables us to be more efficient and keep costs lower.
Wow – that was a lot! I hope you're still with me and you now have a better grasp of what goes into a custom website design + development. We understand that every penny a company spends is valuable. If your website is your primary marketing tool, which is often the case, it should serve you for years to come and bring a substantial ROI – in the end, well worth the upfront investment.
Interested in starting the process? Let us know – we'd love to help!