Marketing
What are the Best Marketing Tactics? Guidelines for Every Business.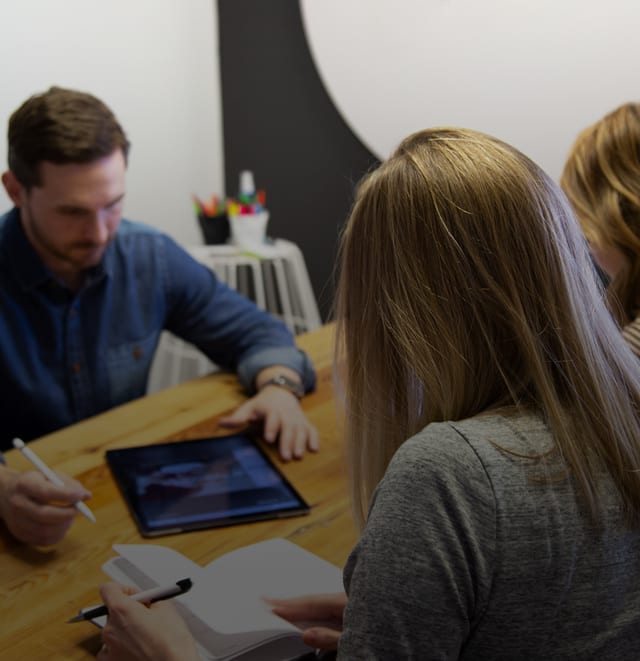 One of the most common questions we get in our industry is, "What are the best, most effective marketing tactics?"
Unfortunately, the answer is, "It depends."
There is no magic formula for marketing. Each business is trying to solve unique problems, has a unique audience engaging with different platforms, and will measure success in unique ways. 'Success' may be a product purchase, or it may be an email subscriber, or it may be a lead form submission.
Because of that, each company must take a unique approach to their marketing efforts to solve their unique business problems for their unique audience.
This often (and understandably) leaves many business owners and marketers unsure of where to begin — how do we decide where to focus our marketing efforts?
This is frustrating 😩.
But, wait! There is hope, yet.
While there are no specific rules you can follow step-by-step, we believe that there are some general guidelines and best practices every business can follow.
Let's take a look at each…
1. Know Thyself
Before diving into any actual marketing tactics, it's critical to have a clear, established mission and brand purpose — who you are, what you stand for, and what value you provide your customer. Without that, your communications will likely lack the clarity, authenticity, and cohesion that drives results. Studies show that a prospect needs to see or hear your marketing message anywhere from 7-12 times before they are willing to take action and buy from you.
In order to build brand equity and benefit from your hard work, it's very important that your brand voice and identity remain consistent across all communications.
Your first job should be to make sure you can succinctly describe your mission, audience, and brand purpose. Once that is established, you'll have a much easier time manifesting that mission into specific visuals and language to cater to your audience on the proper platforms. If this feels overwhelming, our branding experts are here to help – it's a crucial step and worth the investment.
---
2. Customer Service
At Leverage, we very much subscribe to this idea of "concierge marketing." Pete Blackshaw, CEO of Cintrifuse (former digital lead at Nestlé) sums it nicely on a panel at SXSW saying, "As I've thought about all the things that are coming at us really, really quickly — voice automation, AR, connected kitchen, internet of things, chatbots — the one thing that binds all of it is this notion of answering questions for consumers and providing utility." He goes on to say, "it's an opportunity to build trust."
We very much agree with this mindset and believe great customer service is THE best marketing tactic. Best of all, it's the one thing we're all capable of incorporating into our marketing mix. You don't need a designer. You don't really need a strategist (though, it helps). You don't need tech experts.
In order to provide great customer service, all you need is the unique knowledge you've acquired working in your industry, a willingness to help, and maybe a little bit of patience 😉.
Great customer service is all about providing value. Make yourself available to answer questions (we can add a free live-chat service to your site, today. It's very easy these days). Go above and beyond when answering questions. When appropriate, offer new ideas. Ultimately, just be useful.
---
3. Have A Plan
Tell me if this sounds familiar…
Manager: "This year, I want to focus our marketing efforts on email, content, social media, and SEO."
Team: "Yes! We totally agree. It'll be great!"
…next month's meeting…
Manager: "Okay, how is marketing going?"
Team: "Well, we posted a few things. We needed your approval on several items, though, and never got it."
Manager: "Oh yeah, I got so busy. I forgot."
Team: "Yeah, we know. We also don't have very good images to use and we felt bad interrupting you to snap some. We also need you to review a couple blog posts."
We're all guilty of it. We think we can just wing it. But then client work happens. Deadlines happen. Forgetting to take pictures happens. It's not your team's fault, it happens to all of us. The only remedy is to take the time to make a plan. If that feels overwhelming, it's okay to start small.
Here's what works for us.
After establishing our goals and figuring out the right tactics, we plan out all of our communications in advance. There are all kinds of great tools for this kind of stuff. We keep it simple with a calendar/list in Asana.
For blog posts, for example, we assign tasks and due dates for each team member for an entire year. We then have a running list of blog post ideas to choose from.
For social media, we meet once a month and add our posts for each day on the calendar for an entire month. It looks something like this:
It gives a nice holistic view of what's coming and what might be needed. If, for example, we need some imagery for a few posts (imagery is always needed), we know ahead of time and can block off a few hours to shoot nice photos.
As a team, we can then leave caption ideas in the comments. I won't go into all the details, but you get the idea. Now, we have a baseline plan in place to have a nice consistent presence on social (or whatever platform is best for your brand).
Agility
If/when a "shareable" moment arises that is outside of our current plan, that doesn't mean we can't tweak our approach or post something extra one day. But, if we try to rely on waiting for those moments to happen, and that being our strategy, posts happen very rarely and lack brand cohesion.
Every marketing campaign should be rooted in a formalized plan. This ensures a level of consistency, organization, and accountability that leads to better results. If you need help getting this up and running, we'd be happy to share additional details about our process – give us a shout.
---
4. Search
Last we checked, there were over 100 billion Google searches every month, 81% of people perform some kind of search online before making a large purchase, and 87% of smartphone users use search engines at least once a day. The stats clearly speak for themselves. Having a search presence is incredibly important. We all rely on Google to point us towards the answers, products, and services we're looking for.  If people can't find you in a Google Search, you're missing out on a massive segment of potential customers.
However, 75% of people never scroll past the first page of results. With only 10 spaces available on the first page and likely thousands, if not millions of competitors, your odds of landing a spot on the first page of results is an uphill battle. With the right strategy, you can work your way there, but it takes time. Unfortunately, you can't just wave a magic wand and have your product or service listed on the first page of Google search results.
Or, can you?
You kind of can with paid search ads. There is some strategy and website optimization that needs to take place behind the scenes (that's what our search marketing team is for), but with that in place, you can pay a relatively small amount of money to have your site displayed on the first page of results and you only pay for that ad when someone clicks it.
With 93% of online experiences beginning with a search engine, paid search marketing makes sense for almost every marketing mix. The ability to control budget, hyper-target your audience, and jump the line to the top of search results makes it a great tactic suitable for almost every business.
---
5. SEO
Search engines like Google are continuously scanning the entire internet (yes, every. single. web page.) and evaluating the quality of every page. Then they give every page a ranking. Those ranked highest show up first on the search results page.
As noted above, this ranking (and associated search results placement) is incredibly valuable.
So, SEO is making sure your page is optimized to get the best possible ranking from Google or other search engines. There are many things you can do that help, but we believe there are four things you must do:
Create interesting content — if you build great content, users will come. Content is still king and search engines reward great content with high rankings.
Be secure — if your site doesn't work or gives warnings when you try to visit the 'https' version of your URL, Google will not be happy. The good news is that fixing this requires very minimal effort.
Write well-structured code — focus on your title and h1 tags first. This indicates to search engines why this page is important.
Prioritize mobile — if your site isn't optimized to load fast and offer a great experience on mobile, you're fighting an uphill battle.
Focusing on great content, securing your site, and dedicating resources to writing great code that is mobile-friendly and loads fast is a GREAT modern-day SEO strategy. When that's under control, you can focus on tactics like properly building backlinks or exploring an advanced tactic like voice search.
---
6. Start Small
Understandably, it may appear that there is a lot packed into the handful of strategies outlined above. However, it's always our advice, especially when starting out, not to complicate things. Start with small improvements. Master them. Then build on your success.
Great customer service doesn't have to mean a dedicated team answering questions. Maybe it's responding to email inquiries just a little bit faster than you normally do. Maybe it's adding live chat to your website so users can have more personal, real-time conversations with your company.
Planning a content strategy doesn't have to mean trying to post to every social media channel every day (in fact, it shouldn't). Maybe it's picking the one channel where your audience is most engaged and posting once per week.
Google Ads has a "smart campaigns" option. If you can't dedicate the time and resources to a full search campaign, a fairly simple 4 or 5-step process can get you up and running with Google Ads in no time, with whatever budget you want.
You don't have to try to fix all of your SEO issues at once. A simple starting point is checking if your site is secure (try your website URL with https://youwebsite.com). If you see an error or warning, tell your developer and have them fix this. Congrats – you just took a step towards improving your SEO!
I could go on and on, but you get the point.
Don't try to do everything at once. Focus on one or two areas. Master them. Then move on to the next improvement. You'll be more successful with small, incremental improvements that over time, lead to big change.
---
7. Stay Ahead
Our final marketing recommendation for every business is to stay ahead. You can't turn new business opportunities on and off (if you can, let us know how!). A proper marketing strategy that will lead to significant business results takes thoughtful planning, preparation, and time to ramp up.
Too many businesses wait until they experience a dry-spell in business and then start thinking about new business marketing strategies. As a business owner myself, I sympathize. When business is flowing in on its own, why on earth would you spend time, money, and other resources when you don't need to? I get it. However, the unfortunate reality is that every single business hits slow points for various reasons. If you wait until those slow points, there's a good chance that you won't start seeing results for several months, if not longer.
We recommend, regardless of the state of your current business, to stay ahead of your marketing/new business strategy. Act as if you have no business. Don't get complacent. Test different tactics. Find what works. Master it. Then explore other mediums to add to your marketing mix. With this mindset, your dry-spells will be a thing of the past.
---
While every business is unique and should have a unique, customized marketing plan, we think the tactics outlined above can act as a guideline for almost every business.
Give 'em a shot! Need help? Find a great digital marketing firm, or, give us a shout, we'd love to help!
What's working for you? Did we miss anything important?