Marketing
The Power of Video for Your Marketing Mix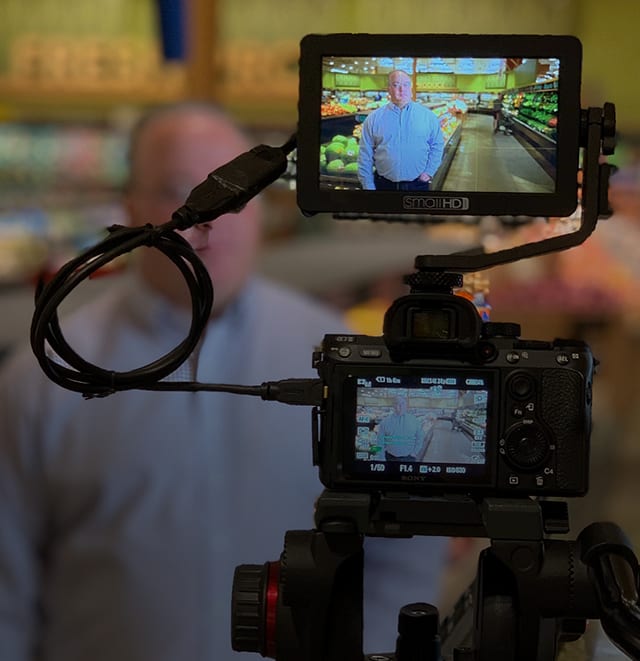 When considering where to allocate your marketing budget you've got a lot of choices – undoubtedly search, social, and your website are likely at the top of your list – focusing on these tools are all great ways to improve brand awareness and increase engagement. However, I would strongly encourage you to include video within that mix as well.
If a picture tells a thousand words, video speaks volumes.
Video is arguably one of the most impactful marketing tools for brands. If you're looking to increase brand awareness, tell your brand story, and connect with your customers in a more engaging way – video should be at the top of your list.
The way video is able to take advantage of multiple senses to build trust and elicit emotion is unmatched by any other marketing tactic.
If you've spent any time researching the impact of video on consumers or ROI, you know the stats are overwhelmingly positive. Here are a few that stood out to us as some of the most impactful:
Video is most successful when combined with other areas of your marketing mix.
From the stat above, it's proven that adding a video to your website landing page can dramatically increase conversions. Incorporating video in your social posts or ads is known to increase engagement and conversions, and simply including the word 'video' in your email's subject line can increase open rates by 19%.
Video can help boost your search rankings as well. Google's algorithms are increasingly prioritizing websites with video content. Video can improve your search rankings by increasing click-through rates, lowering bounce rates, and creating quality backlinks.
Video is Not One-Type Fits All.
When considering the type of video that's best for your brand, think about your overall goals – what are you trying to achieve? Different types of videos can help accomplish different goals.
Profile or Brand Anthem video
Consider this if you're looking to expand brand awareness and tell your story, showcasing your culture and what your company is all about.
Example: UPS Brand Anthem Video
Customer Testimonials
Consider this if you're wanting to build trust and establish your company as one that is reliable and can deliver the services or products you're selling.
Example: FreshBooks Customer Testimonial
How-To videos
Consider this if you're wanting to demonstrate how a product is used or service is carried out. Creating this type of video can be much more impactful than using text alone and can dramatically increase sales.
Example: Meet Stitch Fix: Your Personal Stylist
Animated videos
Consider this if you have complicated information you're trying to explain. Illustrations and animated infographics are often used to help convey information in a visual way that is easier for people to understand and remember.
Example: Purina Pro Plan 'Dog Show 101'
Case Study
Similar to a customer testimonial video, consider this if you're looking to build trust and showcase your capabilities. A case study video allows you to take a deep dive into the thought and care that went into a particular product or client project.
Example: My Wendy's Mobile App Case Study
Combining different tactics into one video can be useful as well. For example, you can certainly have a brand anthem video that also incorporates customer testimonials as well as some animation.
Content and Execution are Key.
There are several types of videos that can be created, but the 2 main things to be sure all your videos have is 1. valuable content and 2. good execution. True, with improvements to technology, a decent video can be captured through your mobile phone – and that may work for your brand as long as the content is good. But for most, to see the best return you'll need both engaging content and professional execution – lighting, audio, camera equipment, etc. This is where hiring a professional videographer or agency is key. This doesn't mean you have to have a Hollywood budget either. I think you'd be surprised at the quality of videos that can be produced at a reasonable budget.
Video is a service area we've found ourselves more and more involved in as it has become an increasing need for our clients. It's become one of our favorite marketing tactics as we've seen first hand the dramatic impact video has had in utilizing the power of story-telling to connect with consumers in order to build brand awareness and serve as an effective sales tool. Check out one of the latest videos we created for our client, World Wide Technology, to highlight their office culture and process.
If you're interested in incorporating video into your marketing mix, but aren't sure where to start, give us a holler. We're happy to chat and help you determine the most effective way to get the best return for your budget.