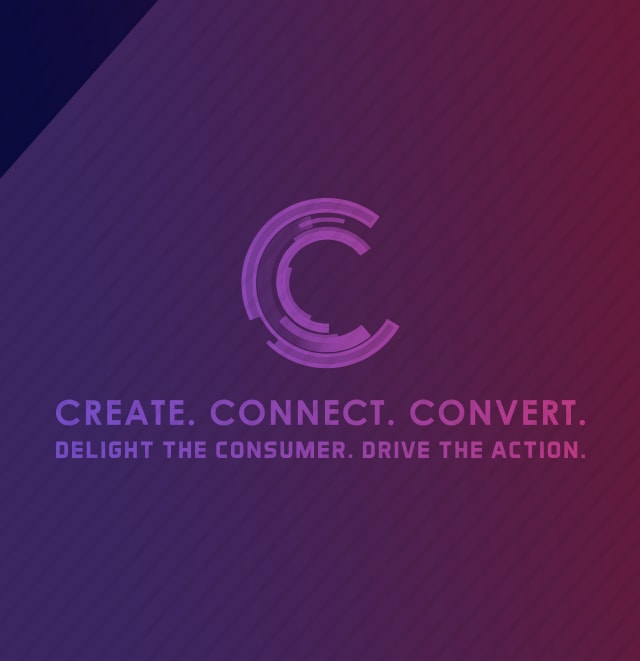 Leverage has had a great start to the year and a big part of that was getting to work on and attend Purina's annual Digital Summit – a marketing conference in St. Louis, home of their headquarters, that brings together brand teams and agency partners for a couple days of inspiring conversations and presentations.  It's always nice to take a few days off from the regular grind and get re-inspired by our industry and the talented players within it.
Key takeaways:
---
Speaker Notes:
We were all moved by his talk.   His powerful points about finding what is most essential was motivating.  He made everyone not only want to clean their closets but really sit down and write on a single piece of paper what matters most to them.  Also, his examples were great.  The Phelps-ian preparation model shows how important pre-planning and routine can be for success.  Also diving into the story of Gandhi's simplistic approach to living really left an impactful message about how less can be more and sticking to your own personal principles leads to inner-joy.
---
Sara Kenton Yeti Coolers – Digital Experience as a Product
We found Sara's talk to be very insightful and personal from a small business perspective.  We would echo her sentiment of staying authentic to your brand as you scale.  Yeti does this by finding brand evangelists to share their message for them.  Also by methodically growing their team and following a singular company mantra "Never Settle" — which strongly links to their brand.  Also, we agree, Disney's personalized digital bracelets are sweet!  These MagicBands hold itineraries, hotel check-in information, ride preferences, and so much more, delighting kids and parents alike!  This is a great example of a brand using technology to enhance the consumer experience.
---
John Costello Dunkin' Brands – Keeping the Edge in a Dynamic, OmniChannel World
John had a lot of great perspective coming from a CPG Giant – Dunkin Donuts, a 65-year old brand.  We like his 7 tips to stay ahead of the industry so thought we'd share:
Confront Reality. Assess what's working and what's not.
Differentiate or Die.
Be Agile – It's important to have consistent consumer communications.  Multi-screen is here to stay.  The importance of synergy between traditional and digital marketing will continue to grow.
Put Mobile First.  But really, this is super important.  It allows for 1:1 Marketing to Scale.  Also, listen to your consumers where they are (mobile) and along their entire path.
Leverage Big Data.  Focus on the right questions with data.
Innovate.  Take risks and try new things.  Duncan accomplished this with their collaborative music videos.
Build Team & Culture. Surround yourself with smarter, better people.
---
Bryan Eisenberg Buyer Legends: Designing Experiences that Delight & Drive Action
Bryan had a lot of great points about story-telling from the consumer perspective.  He reminded us that the consumer should always be the hero in any given brand story.  As showing them how you can be a part of their story is important.  We really liked this airBNB example that illustrated how travel and your experience with their service can positively impact your life.  He also shared some astounding facts that showed the importance of continual testing:  Amazon did 1,976 tests last year and captured $4/$10 spent online last holiday season.
---
David Bakey Harry's Shave Club – Disruptor Marketing: Turning a Commodity into an Experience
David started off by explaining if you want to walk into an existing marketplace, you need to have a purpose for being there.  For Harry's Shave Club, it was to provide a new kind of design and experience to shaving.  We really like their 'Be Human, Do Good' company approach of donating 1% of their time and 1% of their sales to good causes.
They also keep a 'create cool shit' budget for
trying new things to please their consumers.  This is essentially a cooler way of saying that they follow the 70/20/10 rule that many of us in the industry prescribe to.  A perfect example is their their Manhattan barber shop which they opened to please consumers in spite of knowing they'd take a financial hit as its one of the busiest street corners in NYC.
His advice in a nutshell?  Create experiences that make it hard for people to leave.  How?  Try things.  Then, measure and react to what works.
---
Chieh Huang Boxed – Mobile Commerce: A Return to Basket Building
Chieh was inspiring as he told us his personal tale of entrepreneurship and founding boxed.com after starting the operation in his parents garage in New Jersey.  Something that stuck with us — "Wholesale shopping – while it may not be sexy, the market is there and they're big spenders". This reminds us of the importance to look at gaps and underserved markets. What problems can you solve?
---
Tom Webster What's Next? Pulling it All Together
Tom had a lot of interesting insights.  Humans look for patterns (we created star constellations after all), however we should be cautious with Big Data as mining for insights can be dangerous if we don't have multiple perspectives.  His example was the downfall of the once popular magazine The Literary Digest that plummeted after reporting on faulty data, stating Governor Alfred Landon was projected to win in a landslide against FDR in the 1936 presidential election.  Their demise was shortly after the bold outcome (FDR winning 46 states) discredited their authority.  He also spoke a lot about how like-minded people tend to stick together and the internet is making it simpler these days for groups to connect and form communities.  He suggests (and we agree) marketing to these outlier groups can be powerful.  As these niche communities form, they are extremely passionate people and consumers (case in point – Yeti Coolers).
Interested in more?   Check out the conversation on social from the day: #CreateConnectConvert.