Marketing
Touchdown! Our Favorite Super Bowl Ads of 2021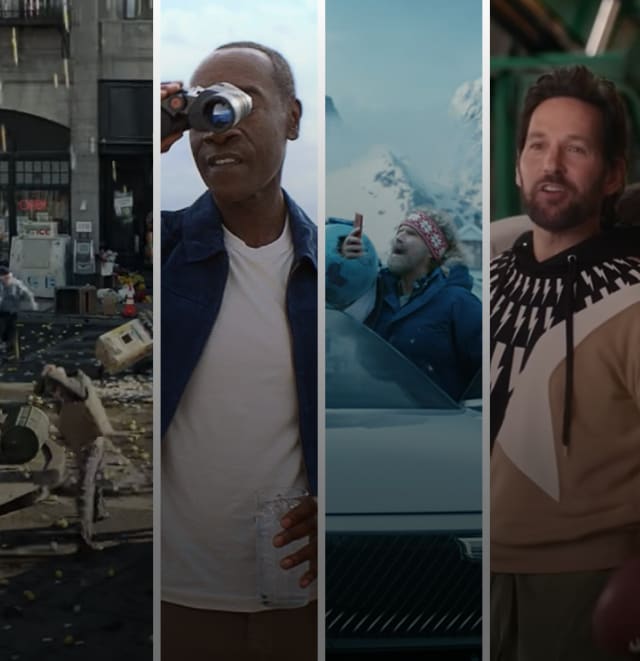 It's the biggest marketing day of the year and the most anticipated by many—Super Bowl Sunday. Whether it's an added bonus when watching the big game, or the main event, it brings everyone together and makes the commercial breaks not so bad.
So, what makes a good Super Bowl Ad?
We believe it should:
Capture your audience's attention.
Tell a story with a clear message.
Relate to your product/brand.
Not that we've ever had the opportunity to create a Super Bowl Ad (hit us up! 😜 ), but we can imagine how overwhelming it must be. Should it be funny? Something that makes you feel good? Maybe it tugs at the heartstrings? Is it inspiring? Is it weird? Will it be controversial? In a good way? In a bad way? What you DON'T want is the controversy Pepsi created back in 2017 with the Kendall Jenner ad. Sorry, Kendall 😬 .
There's so much pressure. Along with the accountability to deliver from a creative perspective, these ads aren't cheap. Have you ever looked into how much these things cost? This year, a 30-second ad costs around $5.5 million. Crazy! If you're going to spend that much money, it better be good.
The Good
Here are a few of our favorites from this year:
Abbey's Pick
Why we love it
This one had us rolling 🤣 🤣 🤣 ! Safe to say 2020 caught us all off guard and we can all relate, right? We've all experienced the struggles of living through a pandemic—canceled weddings, holidays, trips, sporting events—you name it, it was canceled. It's been one hell of a year filled with a lot of lemons and one we all hate to talk about. Not to mention, we've all probably had our good share of adult beverages over the last 12 months 🙃 . While we recognize that it might have been a more difficult year for some than others, we thought it was a well-executed commercial that poked a little fun at what we've all been going through.
Goon's Pick
Why we love it
If you're a Will Ferrell fan, it will be hard not to like this one—he's just funny and knows how to suck you in. A scruffy Will makes the viewer immediately invested. From there, the 90-second spot plays out like a mini-movie with a full storyline. Nothing about it feels forced, which creates much more authenticity around their message—promoting electric vehicles. Compare that to Toyota, for example, and their emotional spot about a Paralympian. It's an inspiring story but is so disconnected from the product that it almost feels like they are taking advantage to promote their brand. This spot for GM takes a problem directly related to the business and takes us on a journey towards the solution. They perfectly play into our "America is the best" confidence to tell their story by calling out America for not even being able to match a much smaller country like Norway in electric vehicle usage. Little details like ending up in Sweden and Finland further speaks to our American ignorance, but it's done in a way that allows us to laugh at ourselves and acknowledge our flaws. "All in all, I love the message of 'come on, America, we can be better' while using comedy to disarm our superiority defenses."
Laura's Pick
Why we love it
We loved the way they were making light of all the 'fake' things we see today. We talked about this in our annual marketing meeting this year–how easy it is to fake it, especially relating to social media. Michelob Ultra contrasts this idea of fake with their 'real' ingredients, 'as real as it tastes'. Which I thought was a great way to relate the message with their brand.
Andy's Pick
Why we love it
Plain and simple—it was funny. Plus, we all love Paul Rudd.
Honorable Mentions
The Bad
While there were so many good ones this year, some left us scratching our heads. In particular, Amazon's 'Alexa's Body'—while it was funny at times, it made us pretty uncomfortable and the Cheetos commercial featuring Mila Kunis, Ashton Kutcher, and Shaggy (Yes, Shaggy) had us cringing. This ad was 'cheesy' (literally and figuratively) and not in a good way. I know I could have gone the rest of my life without hearing Ashton sing a Shaggy song 😂 .
So tell us, what was your favorite Super Bowl commercial and why? We'd love to hear it in the comments below 👇.