Content
Social Influencers: The Movers & Shakers You Should Follow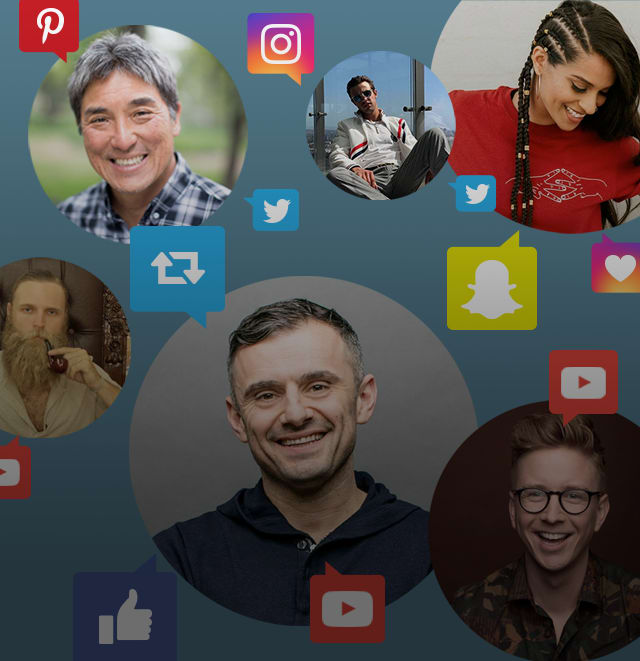 Look all around you – chances are no matter where you are, you will see similar scenarios – people on their phones texting, or making videos or posing for selfies. Or maybe you are in a restaurant or coffee shop, and you see people glued to their computer screens. Or If you are like me, you have a teenager who has a gaming system that allows them to spend countless hours each day playing and conversing with others online.
The reality for all of us is we are very much living in a world that is often dictated by our online habits. It is very rare to find someone who doesn't have a Facebook, Instagram, SnapChat or Twitter account. How did we come up with ideas for graduation parties, weddings, or baby showers before Pinterest? And gone are the days where the only way you could buy something was by driving to a store. With the push of a button, everything you need can be delivered right to your doorstep.
The choices we make every day are greatly influenced by social media. And not only by the social platforms themselves, but by those movers and shakers who have seemingly mastered social media to influence millions of followers. Some are there for our entertainment, but I'd argue others have influenced our thoughts and the way we look at the world.
Here are a few of my business-savvy favorites:
Gary Vaynerchuk
This gentleman used social media to build his dad's wine business from a 4 million to a 60 million dollar a year enterprise. In addition, he is the Chairman of VaynerX, the parent company to Vayner Media (a full service digital agency) and to PureWow (a women's lifestyle website). With his followers in the millions, Vaynerchuk keeps busy with his Facebook show, his vlog on YouTube as well as daily postings on Instagram, Twitter and LinkedIn.
garyvaynerchuk.com
Guy Kawasaki
Most famous for his position as "Chief Evangelist" for Apple, Guy has recently resurrected this title to promote Canva.com, an online service that allows anyone to design and create presentations, social media posts, invites and much more. He has been affiliated with brands such as Mercedes Benz, Apple, Audi and Microsoft and has written 13 books that have made the New York Times and Wall Street Journal best seller lists. Millions log in on? to read his blog posts on his social media sites, and he also has a following of over 4.6K on Pinterest.
guykawaski.com
Chris Stoikos
An entrepreneur who founded the Dollar Beard Club. He used his sense of humor to create YouTube videos that went viral and generated 130M views and $10.5M in sales in one year. In addition to having a huge online following, he has also appeared on Shark Tank and launched the Cool Box, a smart toolbox that contains an internal battery, rolling wheels, power and many other unique features.
christopherstoikos.com
And then, there are the social media influencers who have used entertainment to help grow their base. A few of those include:
Lilly Singh
A comedian who goes by the username 'IISuperwomanII', has over 11.7 million YouTube subscribers who catch her comedy sketches, rants, skits and even an anti-sexist series. Singh has parlayed her success into a book that made it onto the New York Times best seller list.
lillysingh.com
Tyler Oakley
He started a YouTube channel in 2007 as a way to keep in touch with friends while away at college at Michigan State. His channel has grown to now include over 7.8 million subscribers and his empire has grown to include a book, documentary, talk show, podcast, and eyewear collection, as well as a production company. He is an activist for the rights of both the LGBT community and youth.
tyleroakley.com
Cameron Dallas
A social media star who gained his own show on NetFlix called, "Chasing Cameron." He currently has 20 million followers on Instagram as well as 11 million on Twitter. He has also helps run a company called Magcon, that brings fans and YouTubers together.
instagram.com/camerondallas
This list is just a few of the many people currently using social media to influence their fan bases. Many made it because they were in the right place at the right time. Others ensured their talents would make them stars. The burning question – who will be the next big sensation? It could be you!