Business
Small Creative Teams Often Outperform Large Agencies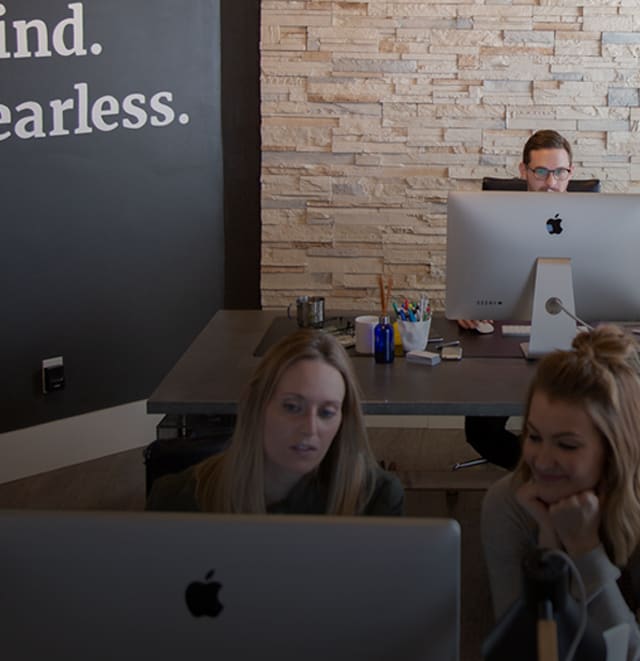 I'll be honest with you, we've lost some great projects from large corporations because of their fear of working with a small team. Fortunately, we have a much longer list of clients that have been beyond thrilled with the level of service and quality of work we're able to provide without the massive overhead of redundant resources.
The size of our team is something we wear as a badge of honor, but that doesn't stop everyone from questioning our ability to deliver on our promises. I can certainly empathize, but I'm here to shed light on the benefits of working with a small team that largely outweigh pure man power.
The Ringelmann Effect
There is a famous study by Maximillien Ringelmann that looks at a tug of war contest and measures each participant's effort. When it's a one-on-one contest, participants apply maximum effort. However, as you add additional team members to this contest, exertion drastically drops. Once there were 8 people per side, individual effort dropped as low as 50%!
Its results, deemed the Ringelmann effect, illustrate "the inverse relationship that exists between the size of a group and the magnitude of group members' individual contribution to the completion of a task."
Accountability
So, why does this happen? The study quotes motivation loss or 'social loafing'—the reduction of individual effort when people work in groups—as the main culprit. In other words, it's an accountability thing. When the outcome of winning or losing falls squarely on one person, when we alone are accountable for the result, and when there is no one else to make up for our slack, we maximize effort to prove our strength (value). The further one gets from a direct relationship to the outcome, the less effort one feels is necessary to apply because their efforts (or lack thereof) are masked by their teammates.
I believe this factor of accountability affects the workplace every day, and I think it's the main reason why small teams often outperform larger competitors. As a small team, we are directly responsible for the quality of our work. If a timeline is approaching, it's on us to deliver on time. If we don't, it's our fault, no one else's—this is why we don't miss deadlines. If there is ever an issue, we have no one else to point the finger at. It's on us to fix, and we do. This is why we always go the extra mile to prevent issues.
Passion
To operate in this fashion, it takes an extraordinary, talented, and passionate person to carry the direct weight of client deliverables on a daily basis. Great work is best accomplished when those involved are genuinely passionate about the results and take direct responsibility for their success or failure. When passion is lacking, compromises are made, corners are cut, and the work suffers.
Because we only have so much capacity both physically and mentally, we're able to pick projects that we're truly passionate about and know that we can apply 100% effort towards. We're not assigned a project, we get to choose our projects which makes for better results.
Communication
Beyond a unique sense of passion and accountability, communication is essential to the success of any client-agency relationship. When working with a small team, you communicate directly with the key players. At Leverage, that's myself (owner) and our Creative Director (my partner). Questions are not routed through 3 levels of an organization with an answer a week later. You have direct access to the decision-makers on a project who can quickly evaluate, coordinate, and execute resolutions.
Jeff Bezos Rule
This reminds me of the Jeff Bezos rule at Amazon—if a team cannot be fed by two pizzas, it's too big. He believes that more people means more communication, which leads to more bureaucracy, which ultimately leads to compromises that affect quality and efficiency.
Efficiency
Speaking of efficiency, this is probably the most tangible benefit of working with a small team. The ability to coordinate promptly and effectively allows small teams to go from discovery to brainstorm to execution much more quickly.
The LEGO study
A famous LEGO study best represents this benefit. Three professors from UCLA conducted a study in which two teams, a 2-person team and a 4-person team, were challenged to see who could most efficiently and effectively build a structure with LEGO. Can you guess what happened? The 2-person team finished in 36 minutes. 20 minutes later, the 4-person team finished. Why? More people means more communication (more time) to align on a path forward, thwarting progress.
Sprints
To embrace the efficiencies of a small team, many companies will host creative 'sprints' from time to time to hit deadlines or reinvigorate office culture and innovation. One famous example is the Nike HTM, where 3 key players turn off their email, cancel meetings, and go behind closed doors until they reemerge with new product ideas. These sessions have led to some of Nike's most significant innovations.
I applaud them (and all companies) for doing this—the world (and our feet) are better off for it. But, why reserve this approach for sprints, we're able to operate with this mentality on a daily basis!
Cost
Ultimately, what matters most to you as a brand, product, or business owner is how this affects the bottom line. As you can surmise, efficiencies in communication and execution, combined with the quality of results that come from increased accountability not only saves time and money but alleviates a certain mental cost in stress and anxiety.
Time and time again, we've delivered results beyond expectations for projects of all sizes. Don't just take our word for it…
Be Useful
One of our three main pillars as a brand is to "Be Useful." We believe we're most useful as a small team. We can provide a better experience for our clients while producing better results in a more timely manner.
Yes, we may have lost a project or two by not following the status quo of building a large team with fancy titles. But, many of those clients come back for support when deadlines are missed, and work is not up to par.
I'm incredibly proud of my team and trust them to accomplish anything.