Thought Piece
Relationships are Key to Building a Healthy Bottom Line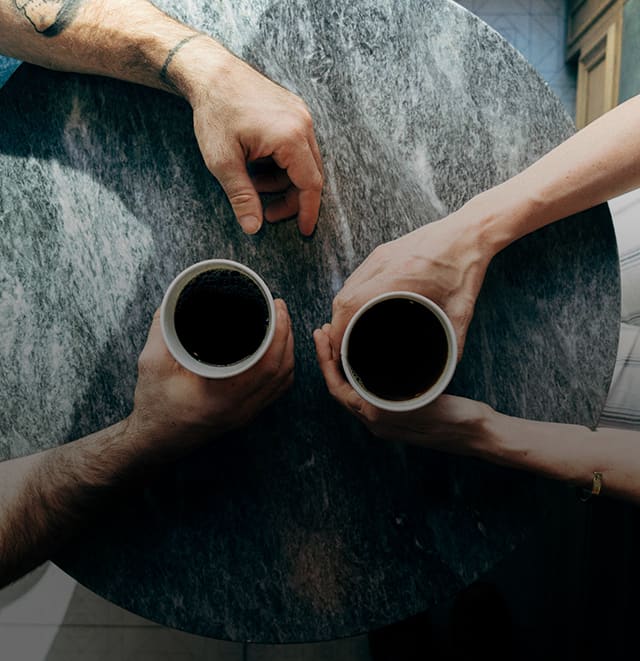 Throughout the years, I have stumbled on some great job opportunities that allowed me to do things that I never imagined in my career – from managing internal communications for a life insurance company, to working as an account manager for some great graphic design firms, to selling major medical equipment to government facilities. The industries might have changed, but one thing remained constant: the relationships that I built. Those relationships meant everything because they created a healthy bottom line.
Now that I have moved into a client strategist role, building and maintaining healthy relationships has become even more important. I think getting out and talking to people in the community can be a scary concept for most. However, getting out of your comfort zone and engaging others is something anyone can do. It's just important to remember the following:
Always be yourself.
Sounds simple, right? Imagine how you felt when you attended an event or meeting where you weren't entirely comfortable. You might overcompensate. You might shut down and not talk. Everyone handles it differently. However, you have to remember that a lot of the people in that room are in the exact same boat. And being genuine is the only way to go. Admit you are nervous or that this is your first time. Trust me, people will welcome you and you will find your groove.
Build lasting relationships.
You may have relationships that were born out of business. But as we all know, this is where we build some of our closest friendships. We see the people we work with more than our own families at times! So, make sure you stay in touch with those that have mattered the most in your career. Nurture those relationships and spend time outside of the business world. It will enrich your world that much more.
Join groups with the same interests.
When you are trying to network, find a few groups that share some common interests. Are you a foodie? Love wine? A music fan? There are tons of groups out there you can join that allow you to meet with people who are passionate about the same things you are. This can help ease you into meeting new people. Don't know where to find these groups? Start with apps like Meetup or EventBrite. They have groups for just about everything. Most are free to join or may have a minimal membership fee. Everyone attending is in the same boat as you, just trying to meet new people, so it's a great opportunity to push the limits of your comfort level and put yourself out there. You'll find that everyone is very welcoming.
Be Kind.
In society nowadays, it is easy to be negative. However, you should always remember – it doesn't cost anything to be kind. Find a way to be complimentary or just show a genuine interest in another person. Ask questions. Listen to the answer. Smile. It not only makes that person feel special, but you will be amazed and how much better it makes your day!
These are just a few tips to get started. Remember – we are all just human and there is nothing scary about connecting with others and making lasting relationships.