Marketing
Rebranding Strategies: It's Okay to Refresh Your Logo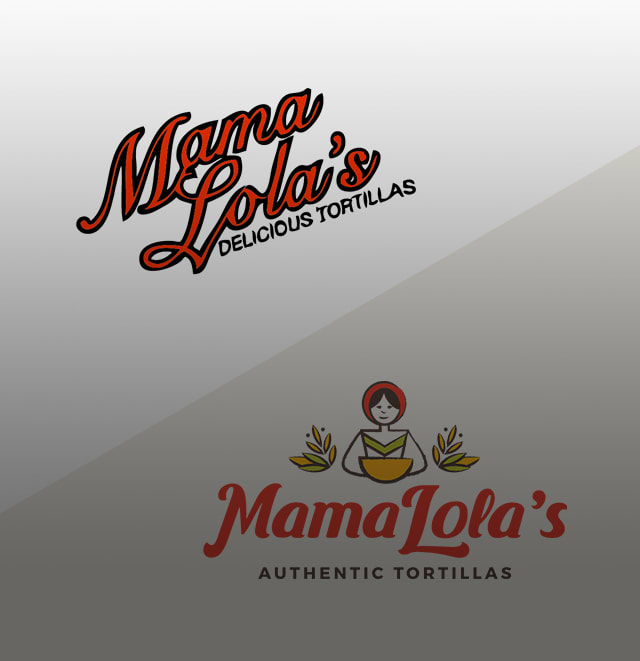 We've had numerous instances where clients have come to us in need of a complete rebrand, but are hesitant to touch their existing logo. Whether their brand is tired and needs modernizing, ownership has changed and they're taking the brand in a new direction, they want to reach a wider audience – whatever the reason may be, we partner with them to strategically rebrand the company including messaging, voice, look and feel (color palette, typography, photography, etc.). But when it comes to refreshing their logo, so often clients identify that it needs updating (or even want to scrap it entirely) but are resistant for fear of losing the 'brand equity' they have built up over the years.
And we get it, updating a logo is no simple task – especially one that has been around for decades. It's more involved than just creating a new logo. It's also updating everything the logo touches from your website and marketing collateral to your business cards, email signature, and signage. Your logo is the face of your company and is often the first visual impression of your brand by which you are judged by potential customers.
But this is the very reason it's so important your logo aligns with the rest of your brand. It should both visually and emotionally communicate the core essence of your brand. If it doesn't, potential customers may misjudge you from the start.
Some of the world's largest, most successful companies, by the likes of Apple, Mastercard, McDonald's, Google, and many more, have found it important to periodically update their logo overtime as their brand evolves.
If companies with so much brand equity can successfully update their logos – you can too. But how do you go about introducing a new logo to current and potential customers?
Find a Trusted Partner
First, it's important to find an agency partner that you trust to redesign your logo. It's important that the agency understands and appreciates your mission as a company in order to capture that core essence in your updated visual identity. There are plenty of services that allow you to buy logo designs very cheaply—and they can look nice! But, you're more unique than that. Find a partner that will explore things like what you stand for, who you hope to be as a brand, and who you're targeting, in order to design a logo this is distinct and memorable for your target audience.
Rolling Out Your New Brand
It's important to release your new brand and logo to the world strategically. It requires time and planning to be successful in retaining brand cohesion and avoiding any brand confusion. Here are a few tips that may help.
1. Allow Plenty of Time
Start thinking about your implementation strategy at the beginning of the rebranding process. A brand roll out will not happen overnight, but the more time you have to plan, the smoother and quicker the transition will be.
2. Launch It Internally First
It's important you have internal support and alignment from the bottom all the way to the very top before sharing your new brand with the public. Make sure everyone has access to your brand style guide which details proper logo usage and brand standards to ensure your brand is consistently represented. The last thing you want to do is invest in a rebrand and not take advantage of its full value.
3. Ensure All Brand Materials are Aligned
Make a list of all brand properties, both online and offline, that need to be updated in advance (part of your implementation strategy) to be sure nothing falls through the cracks. Ideally, you will update everything with your new logo at the same time on a specified 'launch day'. This will ensure your new logo appears consistently across every touch point – helping to avoid any brand confusion.
Understandably, due to cost and resources, some brands can't 'flip a switch' and update everything at the same time – and that's okay. Instead, develop a phased transition where you update all high priority touch points first (website, social platforms, etc.) and roll it out across lower priority touch points over a predetermined time frame.
4. Generate Buzz
Once your new logo is visible to the public – talk about it! Introduce it to your current and prospective clients in various ways through blog posts, email, and social posts. You could even notify media outlets and put out a press release. Explain why you've rebranded and the thought that went into it.
Here is an example of a fun animation we posted to our social channels that announced us dropping the 'New Age Media' from our company name. It's hardly a rebrand, but you get the idea.
This is an exciting time for your brand so share that excitement with your clients. Have fun with it!
Interested in rebranding or updating your logo? We can help – give us a shout.