Design
Rebranding Metropolitan Forestry Services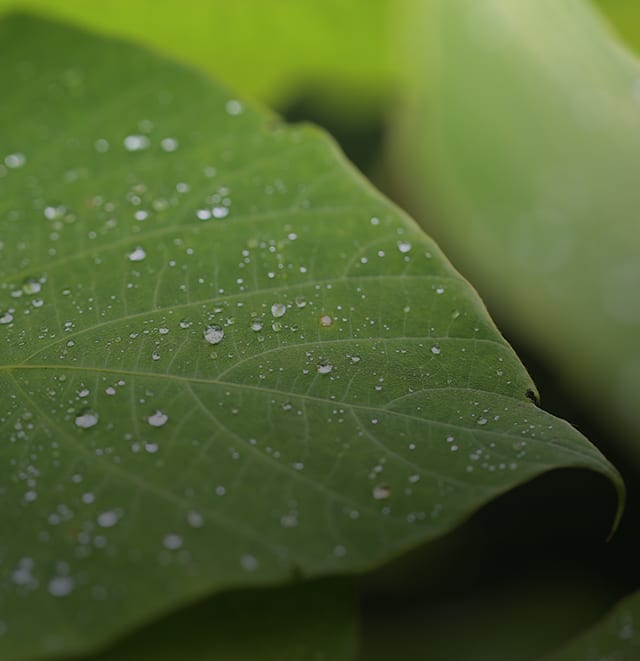 We began working with Metropolitan Forestry Services (MFS) in 2015, primarily to assist with their printed newsletters. We also added some life to their website with a redesign that implemented a fresh color palette and responsive design. However, the company recently underwent a change in ownership, transitioning decision-making authority from father/founder to daughter. The new leadership team felt it was important to dedicate time to exploring the company's core values, brand promise, and visual identity to ensure their messaging was a proper representation of their expertise in the tree care and plant health industry.
This was the perfect scenario for a thorough brand exploration session.
We love to help businesses grow and thrive through focused messaging and identity, so we were more than happy to accept the challenge and help MFS re-evaluate their brand, while making sure to respect the company's longstanding and successful history.
Branding Brainstorm Session
A company's brand is not only their visual DNA, but more importantly, their emotional DNA – it's what sets them apart and allows others to connect with their identity. This branding session would focus on exploring, very deeply, not only the 'what' and 'how' of what MFS has to offer, but most importantly, the 'why' — why do you choose to work in this industry every day?
We knew they were a great tree care company. What we would come to find out is that they were pretty objectively the best, in fact — virtually all competitors in the local market were former employees attempting to recreate the MFS experience. Knowing that, we knew that their competition would attempt to offer at least similar services, if not a similar experience as well. So, the challenge then became, why MFS? With most of the competition having first-hand knowledge of how the company operates and implementing similar tactics, why hire MFS over the competition? Ultimately, why is MFS special?
Simon Sinek is very famous for defending the idea that truly great brands offer more than a great product or service, they offer an emotional connection to that product or service. He would explain it by saying that a customer/client doesn't buy what you do, they buy WHY you do it. This became our number one objective – figure out the "why".
Discoveries
We learned a lot during our 3 hour session. Stickies covered the walls. Notes were scribbled in marker across the windows. Papers covered the conference room table.
This all led to some easy wins:
It was clear that science & safety both play a large role in their unique differentiation.
Education was another common theme — not only in terms of their own education but also for their clients, making sure their clients can make well-informed decisions that take into consideration the best interest of the tree.
Similarly, innovation and their willingness and desire to continue to embrace new techniques is important to them – positioning them on the forefront as leader in the industry.
This was fantastic, we were making progress. Our wheels started spinning as it was becoming more and more clear that their current brand was not properly capturing their focus on science and education.
But, these were all "what" and "how" answers. We would ultimately need to get to the "why" to really make an impact.
The Why Test
It was time to start digging (pun completely intended!) with our 'why test'. With each comment, we follow up with, "why?" We'd follow that answer with, "why?" And again, "why?" Discovering the 'why' is almost always the most difficult piece for clients to answer, and MFS was no exception.
We needed to push beyond their love of trees and the outdoors. When it became clear we weren't going to stop until we found our 'why', a few moments of contemplation led to this comment…
"I love getting away from the city, away from the hustle and bustle and noise of life. I love just spending quiet, peaceful time in nature, often with my family."
This is good! You can often feel a tangible shift in emotion in the room as you narrow in on your 'why' – this time was no different. Everyone fell dead silent.
"For us, some of our most cherished memories are those times that we're outside – even if it's just a barbecue in the backyard – it's just being outside where we have so many wonderful memories. So maybe that emotional connection with nature is what makes working every day to save trees so special to us?"
Fantastic! We definitely had our "why". Yes, MFS offers exceptional science-based tree care, but more importantly, MFS believes that nature is worth preserving. In fact, they believe it's their responsibility. That's why they have a proven history of excellence in providing comprehensive tree and plant care services, rooted in science and education, to offer solutions that are in the best interest of both nature and their client.
Deliverables
Our branding session gave us everything we needed to regroup as a team and put together a plan for both their visual identity and core messaging.
Quick recap, what have we learned?
Methods based in science are important.
Education is key.
Nature is worth preserving.
How does this then translate to a visual identity?
One of the printed booklets we had recently created for them had a beautiful image of a tree on the cover with rays of sun piercing through the branches. The back had a beautiful close-up of a tree-stump where you could see each and every ring. In a way, there is almost a poetic dichotomy of towering life on the front and death on the back, both beautiful in their own right, telling a story about nature and how things are created, grow, thrive, and eventually die, but that their impact lives on — those rings live on, each packed with years of memories for everyone that got to experience that tree. These were exactly the types of images we were going for and would ultimately serve as our inspiration for this new visual identity.
But before we dive too deep into the imagery, let's start at the beginning of the visual branding process and work our way through.
Color Palette
Design elements come together in different ways, but the color palette is a great place to establish a solid foundation. Coming out of our branding session, we knew immediately that the color palette needed updating. The current colors were too whimsical. They needed to be more professional and organic. We replaced the bright orange and yellow with an earthy brown and off-white. We maintained the dark green and lime green as the core anchor colors, as well as the bright blue to serve as an accent. The new color palette was drawn by common colors you'd see in nature – green, brown, and blue.
Typography
When choosing fonts, we look for ones that have multiple weight variations making them more versatile in a design. This makes them easier to use whether they need to be body copy, lower case, upper case, etc. By following this rule we chose two different fonts – Manuale and Rubik. Pairing a serif and a san serif is a good way to achieve a professional and modern look. They create a nice balance. Another thing to consider when choosing your fonts is what kind of feeling it gives to the viewer. When I think of science I think of textbooks. When I think of textbooks I think of serifs which is why I chose Manuale. It's educational looking, sophisticated and "science-y". Rubik, on the other hand, is a very clean, modern font which created that balance we were looking for.
Iconography
Iconography is a great way to add personality and personalization to your design and that's exactly what we wanted to do. It's also why we choose to create our own icons for every client. That way they are unique to that one client and their brand and you won't see that exact one anywhere else. We wanted the new icons for MFS to feel more realistic to go along with the organic feeling of this redesign. By making them outlined you can get more detail while still keeping them simple. (The bug makes my skin crawl a little bit.)
Imagery
High quality photography is SO important for any booklet, website, newsletter, etc. It's what first captures your attention and can do so much of the story-telling when carefully chosen and implemented properly.
As previously mentioned, we were inspired by detailed, authentic images of nature and felt like this type of imagery was not only beautiful, but showcased the scientific element of nature. Building upon their core messaging and brand personality, we developed three key photography principles that would guide all future imagery we selected to represent their brand.
These included:
Tree Care in Action – friendly, professional, science & safety based
Science & Art of Nature – realistic, beautiful, detailed
Relationships with Nature – authentic, candid, positive
We worked to incorporate images of the MFS team and services, while balancing these with stock imagery that highlight the detailed nature shots we were looking for.
It's all in the details
Given the fact that Metropolitan Forestry is focused on science-based plant care, we felt it was important to implement some science-based elements throughout the design. By enlarging the headers to run off the edge of the page, using circles and close up images of trees – it's almost as if you are looking under a microscope! So cool, right?
More to come
With clear messaging and a visual identity solidified, it's now time to bring these efforts to life in real-world applications. We're now diving into the redesign/development of their website, planning a social media marketing strategy, and updating print materials – stay tuned to see how their branding continues to roll out.