Branding
Pushing Brands to Think 'What If'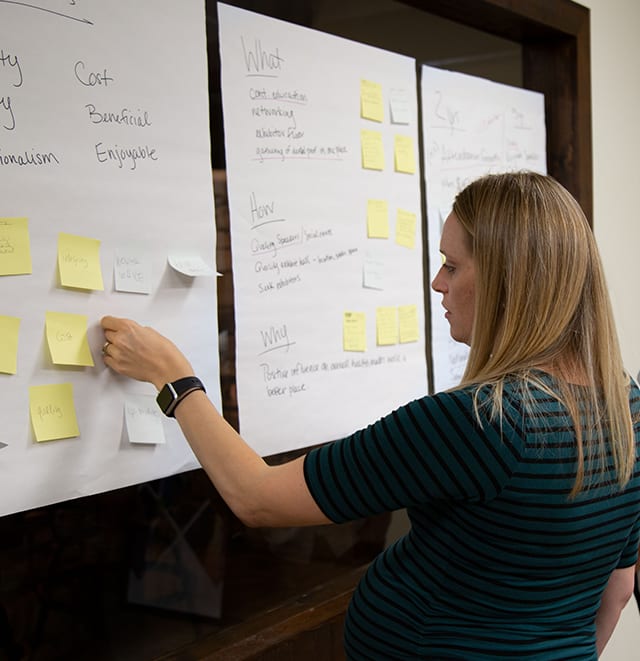 If a business has done things a certain way for many years, it's often difficult to get them to think about bigger possibilities outside of what they've been doing. Because if it's working—why fix it, right? I suppose that mentality works to an extent—but it will never lead you to the bigger and better that could be around the corner. It will only allow you to settle with 'what's working now.' The danger is getting stuck in a routine with what works well, and not thinking about the possibilities of 'What if'.
We've seen this a occur in a variety of ways—a company is resistant to revisit their outdated logo, a business expands their service offering but is resistant to revisit the way they are named, hesitation to try a new marketing tactic or push their brand to new limits in terms of design—these things can all seem very daunting.
I think everyone is guilty of getting caught up in what is working well and simply the grind of day to day tasks. You get used to doing things a certain way for so long—it's difficult to stop and think bigger. What if we revisited our logo design? What if we explored a new product offering? What if we tried a new marketing tactic—video, email, SEO, social media ad, direct mail? The best branding companies challenge their clients to think "What if?" That's how we try to tackle every problem — "What if…"
I'm guilty of this in my own career. I get used to the 'old school' tools and ways of working that at times it's difficult for me to explore other resources that may in fact be easier and more efficient. Taking the time to explore new ways of doing things is not the easiest path and may not always lead to success. This, in fact, might be the biggest hurdle—allowing yourself to explore 'What if' even if it isn't always a successful.
"Our minds are sort of electrochemical computers. Your thoughts construct patterns like scaffolding in your mind. You are really etching chemical patterns. In most cases, people get stuck in those patterns, just like grooves in a record, and they never get out of them. It's a rare person who etches grooves that are other than a specific way of looking at things, a specific way of questioning things."
—Steve Jobs
At Leverage we believe it's important to push businesses to think about 'What if' in order for them to stay competitive. Because let's be honest, no successful company ever got to where they are now without thinking about, 'What if'. The payoff, when you allow your business to start thinking this way, is when you see growth.
Ready to imagine the possibilities of 'What if'? Let's talk.