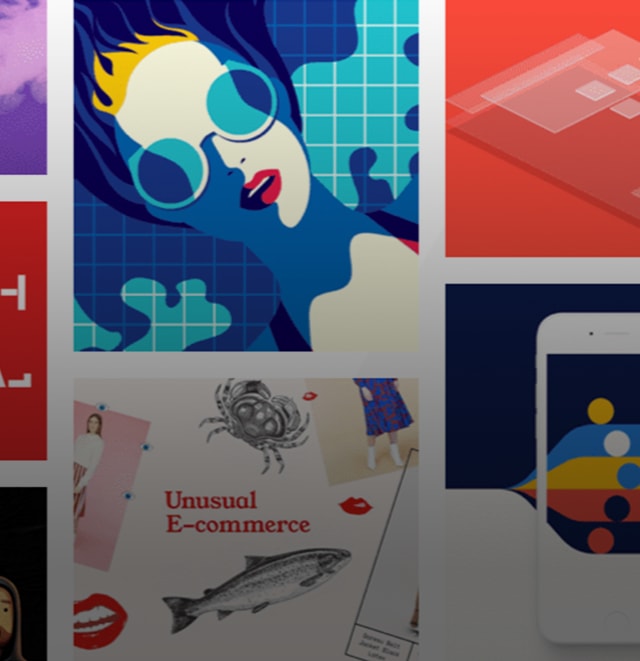 If you're a designer (or developer for that matter) and haven't added the Muzli extension to your Chrome browser yet–I recommend doing it…now. Muzli isn't new–it's been around for at least a couple of years now, but if you're anything like me and have it on your radar as, 'I need to check that out some day once I get through all this work'–I'm here to tell you it needs to get bumped to the top of your task list.
For those that aren't familiar, Muzli is a Chrome extension that aggregates the latest design news and inspiration from around the web into one digestible landing page (which becomes the home page of your browser). It's basically all the websites you likely already visit on a daily basis–awwwards, behance, dribbble, medium, wired, tuts+ and a lot more. A super easy way to get your daily dose of inspiration quickly, while you have a few moments in between projects and client calls–which for me is a must.
Here's a highlight of my favorite features and why I consider this a must-have extension for my design team.
Curated Content
What I love most is that the content can be curated to your interests. When you first set it up you choose the type of content you'd like it to focus on–design, tech, news & business, or culture–you still get access to the content outside of your interest area, but it features what you want to see the most. You can also manually filter the feed by these same areas as well as manage the website shortcuts along the left side tab to only turn on those you want visible in order to quickly access the feeds you want to see.
Can't remember that cutting edge website design you saw last week? What was that article you read about the best books and podcasts again? Save the inspiration and articles you love by clicking the bookmark icon. This adds it to your 'favorites' page for easy access later.
It even allows you to share your own design work or a URL you found for consideration of being added to the Muzli feed.

Search
Another cool feature is the search. This enables you to quickly find what you're looking for without sorting through the clutter of a Google search (though it allows you to search google too). Looking for examples of parallax functionality? Designs featuring the color red? Apps? Search it and boom–tons of relevant inspiration.

Color Palette Generator
There are lots of other color palette generators that already exist, but it's nice to have access to one in the same place you're already browsing inspiration and articles. With Muzli Colors you can create color palettes, search them, upload an image to generate one–and then save it for later, share it as a link or download it.

Collections
Muzli Collections groups design inspiration into 'collections' by popular topics, which they curate and constantly keep fresh based on Muzli's inventory. Some example collections include–best landing page design, resume design and inspiration, iPhone mockups, illustration design, wireframe design, the list goes on. I haven't used this a ton, but if you're looking for inspiration around a specific topic this is another nice feature.

I think that about sums it up! Hopefully you enjoy it and get as much use out of it as our team does. If you have any 'must-have' extensions or tools you use we'd love to hear about it!