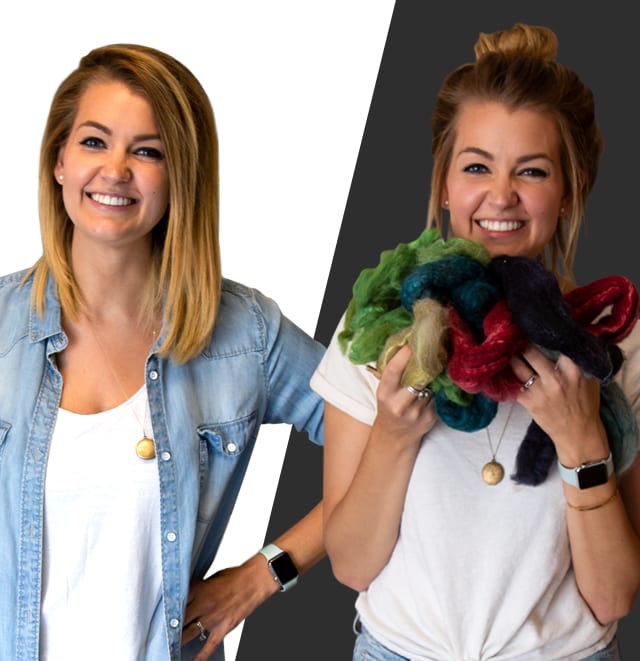 It's long overdue that we introduce Abbey. Abbey joined our then creative team of one, back in 2015 as a contractor. She came to us with a Bachelors of Fine Arts degree from the University of Missouri – Columbia and a couple years under her belt as a graphic designer with experience primarily in print design and illustration.
Abbey worked to expand her skill set beyond print and tackled a variety of digital projects in addition to print and identity work. We were thrilled with the talented work she produced, as well as her fun-loving, sometimes goofy personality she brought to our team. After her second year Abbey was offered a full-time position with Leverage and hasn't looked back since.
These days Abbey has grown beyond mastering print and web designs and also handles video and animation work, event branding, and even manages our social platforms. She also introduced us to a non-profit project, associated with Pedal the Cause, that is near and dear to her family – that we have had the pleasure of helping out with the past couple years.
When Abbey is not at work, she loves to explore the outdoors with her husband, Joe, and their Goldendoodle, Winslow (aka The Dood). There are a lot of quirky traits we love about Abbey including her love of felting, cloudy days and wax museums just to name a few. 😊
This past February marked her 3rd Anniversary with Leverage. We couldn't be happier to have such a talented designer and awesome person as a part of our team. If you're lucky – she might be working for you on your next project with us!