Design
Introducing Our New Website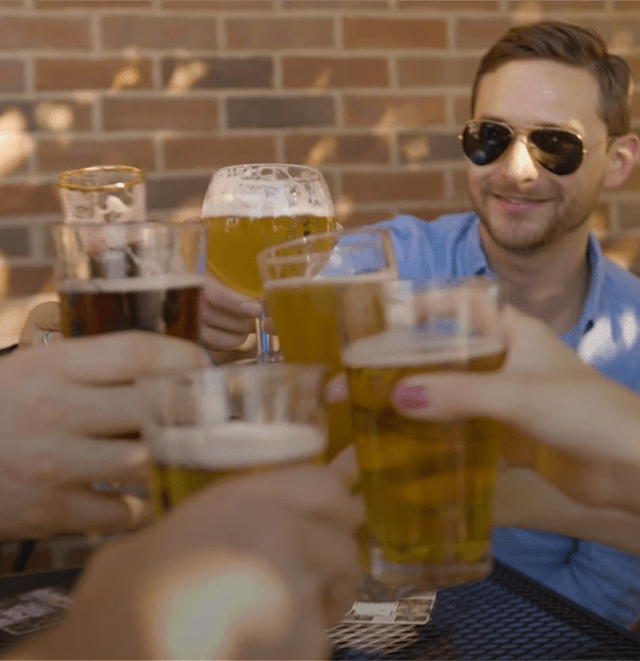 Our last website launched in 2013 and a lot has changed since then. We've tripled our team, renovated our office space, expanded our capabilities, and have gotten to work on a variety of exciting new client work. We decided it was beyond time to give Leverage a refresh – contextually, visually, and functionally. We're excited to share how far we've come over the last five years.
Same values, better defined.
What started as a team of two has expanded to a team of six. With this growth came exciting new things – new talent, new personalities, and more happy hours ;). But honestly, it led us to take a deeper look at who we are as a company and what sets us apart. Our core values will always remain the same, but we found we needed to better define who we are as a simple statement. After a couple of lengthy exploration sessions, we noticed some common themes that continued to come up. This led us to the development of our new 'mantra' – Be Useful. Be Kind. Be Fearless. I won't go into detail here, but you can read more about our inspiration and specifically how we came up with this in our blog post.
In addition to adopting this mantra and agency model, we also decided to shorten our company name. 'Leverage New Age Media' was, admittedly, a mouthful, and the term 'New Age Media' was frankly a bit outdated. We made the decision to simplify it to 'Leverage' which is what we are commonly referred to by most anyway so it made the transition pretty seamless.
With these changes in place, we set out to redesign and develop our website.
Contextually.
It's important to show who we are as a company, but even more important to tell visitors what we can do for them to help their business succeed. We recognize it's ultimately all about you, not us. We truly view every client and project as a partnership so we wanted to reflect that throughout the site.
So, how did we accomplish this?
Created a more robust services page that not only lists our services at a high level but dives deeper, detailing each service on its own page and linking off to work examples demonstrating that service in action.
Added a 'Start a Project' button that is carried throughout every page of the site making it easy for visitors who are interested to contact us and get started.
Improved our work section to feature project case studies for those interested in learning more about the process and thought that went into each project.
Built a better blog with more interesting content published on a regular basis. This is something we've wanted to do for a while but always struggled to make it happen while balancing client work. This year we made it a priority and so far we've stuck to it. We also added categories and will eventually be adding a blog search to make it easier for visitors to filter through and find the content that is most relevant to them.
Added client testimonials so you can learn about us directly from our clients.
Visually.
Our branding didn't need a complete overhaul by any means, but after five years it definitely needed a good refresh. We set out to enhance the look of the site both aesthetically and to improve usability.
So, how did we accomplish this?
Selected new fonts to give ourselves more versatility. We still paired a serif and a san serif, but we selected fonts that offered more styles and weights.
Pulled in larger, full-width images to better showcase our work on both the home page and throughout each featured work page.
Brought in more photography highlighting our studio, our process, and our team to give visitors a glimpse of who Leverage is for those clients that haven't yet met us in person.
Created a 'hamburger' navigation to simplify the site and better align with increased mobile use.
Added a large background video filmed by Jason Gibson on the home page to enhance interest through motion, as well as tell the story of our culture and capabilities.
Functionally.
As we worked through the site content and design, we also identified ways we could enhance the site's functionality to improve usability and add interest.
So, how did we accomplish this?
Integrated video and motion throughout such as: hover effects on buttons or callouts, parallax scrolling, animated GIFs, and a home page video.
Added a newsletter slide up feature in order to gather valuable information without disrupting a user's experience.
Created a more robust, visual application form that takes candidates through a short step-by-step process.
Implemented clean, SEO-friendly code with faster load times which is extremely important with all the large imagery we are using for high-resolution screens.
We hope you've gotten a chance to browse around a bit and enjoyed the new experience. This was a true team effort and we're excited with the result, but let us know what you think – after all, it's all about you. Do you like it? Or, how can we make it better? We always want to know how we can improve.