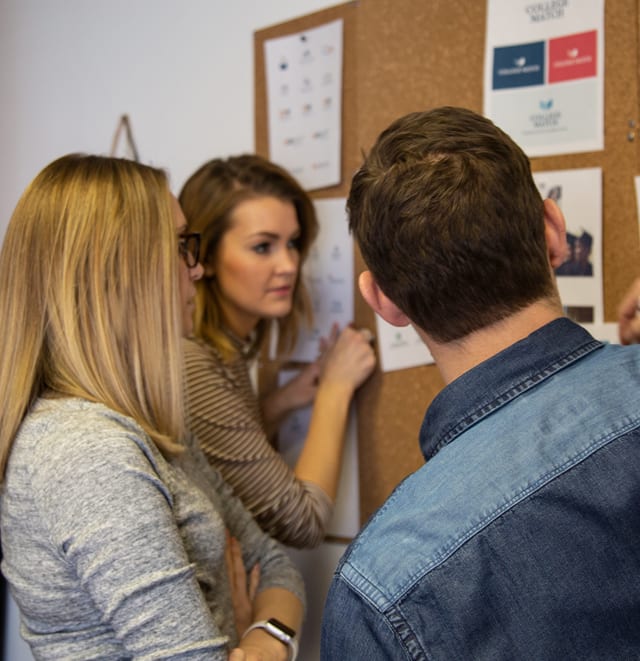 This is a 'buzz phrase' that's been around for what feels like the history of time, but it seems like I've seen this phrase around the internet more and more lately. Whether it's a quote on social media or a speaker at the latest marketing conference – we've all been told this at least once in our career. In fact, we've probably heard this, in some form, throughout our entire lives.
"If there is no struggle, there is no progress." – Frederick Douglass
"I never lose. I either win or I learn." – Nelson Mandela
"The greatest glory in living lies not in never falling, but in rising every time we fall."
– Ralph Waldo Emerson
If we've all heard it and understand it, why is it so hard to abide by? The obvious answer is that we don't like to fail – who does? But, maybe there is more than not liking the feeling of failure that goes along with it. Perhaps we are afraid of what others will think, or we're afraid we'll lose our jobs, or just afraid of the unknown.
To me, failure is inevitable. Before you can do something well, you must fail at it first. Yes, even those amazing athletes at some point in their lives, were not always the very best at their sport. But through a great deal of practice, hard work, and yes, failure – they were able to succeed.
This is also applicable in my career as a designer. Agreed, some people may be born with more of an 'eye for design' than others, but even the best designers experiment with new ideas that don't always pan out. Often it's those ideas you learn from and lead you to the successes. I've had my fair share of failures throughout my career and continue to even now, but it's only because I have taken risks.
At Leverage, part of our 'mantra' or 'agency model' if you will, is to 'Be Fearless.' We are encouraged to take risks and ask the question, "Is there a better way?". Taking risks at times can mean failing – so in essence, we are encouraged to fail.
Why are we okay with failure? It's because we know that through failure comes learning, and through learning comes success and reward. I'm happy to work at a place where failure is not only accepted, but encouraged. That doesn't mean we are okay with putting out mediocre work. But rather, as a team we collaborate and take risks, because at the end of the day it improves the value of our agency, which ultimately translates to innovative, efficient solutions for our clients.
I encourage you to take risks. I know, you've heard it a million times. I understand not all companies are as accepting of failure – but really, if you haven't failed you haven't pushed yourself far enough.
"If you can figure out how to stay the course and get back in the game after failure, you'll go places and you'll make the difference you were intended to make."
– Forbes