Content
Consumption vs. Contribution – 2018 Evaluation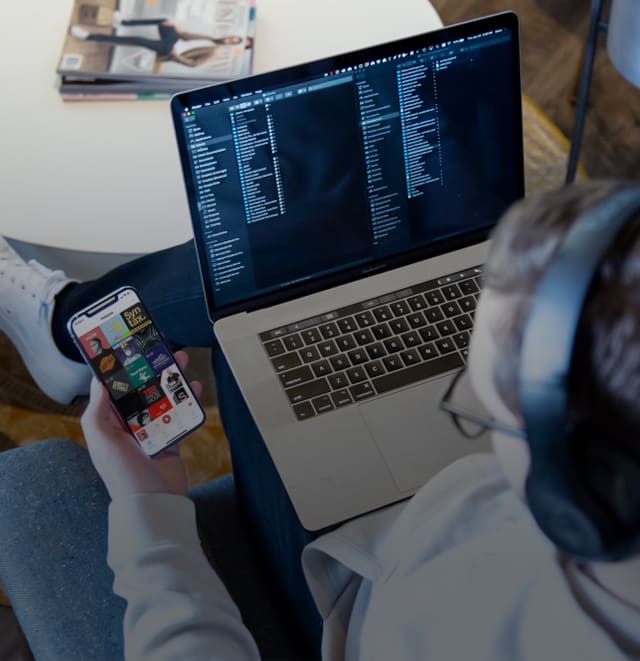 Contributions
I opened 2018 with a resolution to focus on content contribution vs. consumption. It went…okay. I definitely did some writing on a wide range of topics: the Facebook/Cambridge Analytica scandal, app reviews, productivity and organizational tips, some nerdy website deployment process stuff, some punny marketing tips, and an examination of our agency model and brand, etc.
I have lots of interests, and as an agency founder, I have to be informed about a wide range of topics. The problem is that with so much I want to create, it's difficult to keep up and not get lost in the next idea (I have about 20 rough drafts started on various topics, for example — that's a bad habit I have to correct in 2019).
All in all, 2018 was definitely progress, but I can do better and will! Plan on seeing a lot more marketing/branding/development/gadgets/apps/productivity/organization tips from me…starting now!
Consumption
Despite putting a larger emphasis on content creation…I still consumed quite a bit. And that's okay, I need (and want) to stay informed both as a citizen and as a business owner. Here is a rundown of my 2018 consumption habits. I'm flipping the script and turning my consumption into content #ftw.
I consume content in three main ways:
Books:
Shoe Dog – 10/10
So good. Phil Knight tells the story of building Nike, which is fascinating in its own right, but it's written in a way that almost gives you a glimpse inside the mind of a crazy genius. It's beautifully written, almost poetic in a way that makes you feel like he's talking right to you as you get to know him deeply and honestly.
American Kingpin – 10/10
Woah, so good. Without giving too much away, this tells the story of the "criminal mastermind" who built the Silk Road, a website on the dark web where you can buy drugs and other illegal contraband.
Bad Blood: Secrets and Lies in a Silicon Valley Startup – 9/10
Another 'woah, so good' book. Elizabeth Holmes and boyfriend Sunny Balwani scammed Silicon Valley investors out of over $700,000,000 (yes, almost $1B) in investments to fund what was supposed to be revolutionary advancements in blood sampling, but what turned out to never actually work. It's so interesting because it just happened. Really smart people in both business and our government were scammed by a master manipulator.
The Innovators. How a group of hackers, geniuses, and geeks created the digital revolution – 5/10
The author, Walter Isaacson, wrote the Steve Jobs biography (which is fantastic) so I thought I'd give this a whirl. It's well done, but almost reads like a textbook on tech innovations so it's probably not for the masses.
Crushing It! How Great Entrepreneurs Build Their Businesses and Influence — And How You Can Too – 7/10
I'm still finishing it. So far, so good. Nothing mind-blowing. It's typical stuff you hear from Gary Vaynerchuck on social media outlets — work hard, create content for content's sake, etc.
Trump: The Art of the Deal – 6/10
I had to see what it was all about. Some people swear by this book, but honestly, I was very underwhelmed from a business perspective. His life is interesting, though. I love New York City and it was fascinating to hear about his life and work there (at least according to him).
Never Split the Difference. Negotiating as if Your Life Depended on it – 7/10
This is what I would have expected from The Art of the Deal – it actually gives real, objective tips for business negotiations. It stands out in the way it weaves those tips in through real-world stories told by the author, a top hostage negotiator for the FBI.
The Fifth Risk – 8/10
A super interesting, very quick read about all the things our government does that we take for granted. It was very educational and changed my outlook on a lot of things. As critical as we can be of some of our public figures (and fairly so), there are soooo many smart, responsible people trying to do a lot of great things.
---
Podcasts:
Dirty John – 7/10
This has been made into a Bravo series, that should tell you all you need to know. It's a true story about a con man, John, and how one con led to someone's death.
Dr. Death – 7/10
This tells the story of one incredibly under-qualified neurosurgeon. It will make you question our medical training system.
Freakonomics Radio – 7/10
Host Stephen Dubner is a master in finding interesting ways to provide economic lessons through great story-telling. I tend to be interested in finances. If you are at all, you'll love this.
Missing Richard Simmons – 7/10
One day Richard Simmons fell off the face of the earth. For many of us, it went unnoticed. For thousands and thousands of his move avid followers and fans, he left a great void. This podcast explores why he disappeared and attempts to find him. It's a mini series that resurrects a figure that most of us have forgotten, but sheds light on the way he has impacted so many lives.
Surviving Y2K – 8/10
I think anyone that lived through Y2K would enjoy this purely from a nostalgic perspective. While we did not fall into a nuclear meltdown from computer glitches, the new millennium impacted people in all kinds of ways. Surviving Y2K does a masterful job of recreating that period in time through stories of sexual identity crises, religious crises, business crises, and bank robberies. It's very good.
Heaven's Gate – 8/10
I'm a sucker for a good cult narrative–I find it so interesting. Heaven's Gate tells the story of 39 people who committed mass suicide. The host has the unique perspective of being raised in a cult.
Heavyweight – 8/10
Heavyweight is masterful storytelling where people face difficult or peculiar moments from their past. The show notes from one episode sum it up best, "Sven was on a jury that sentenced a man named Paul Storey to death. He's regretted it ever since. Then, eight years later, Sven gets an email from Paul's mother."
Homecoming – 10/10
Homecoming was the first fictional podcast I ever tried (in fact, it may have be the first one ever created). I never could have imagined that a fictional audio series could capture my attention the same way TV series like Lost, The Wire, Mad Men, The Sopranos, or Game of Thrones have. But it does. It's creative genius for your ears. It was recently adapted into a TV series starring Julia Roberts (that's how good it is). The TV show is very well done, but it doesn't hold a candle to the podcast — the same way a movie is never as good as the book. I highly recommend it.
How I Built This – 9/10
Host Guy Raz is one of my favorite interviewers. In How I Built This, he interviews business founders and tells their stories of inception. From big time brands like Aribnb and Instagram to less sexy companies like 1-800-GOT-JUNK, he brings out the most interesting stories in everyone.
Planet Money – 7/10
Again, I kind of love finance. Planet Money from NPR does a great job of explaining our economy through real-world stories in a fun way.
Recode Decode – 7/10
Kara Swisher is one of tech's most prominent journalists. In my opinion, she's a little doom and gloom, but I love the way she gives her opinion with no filter. Her reputation lands great guests every week and her hard-hitting style cuts right to the point, making for very authentic conversations about tech, politics, and the cross-section of the two.
Reply All – 9/10
Reply All explores the corners of the internet we would have otherwise missed. These guys were the second show from Gimlet Media and are a great listen for original content you'd never expect. I laugh a lot with the guys. I've cried a lot (oh man, have I cried). I've learned a lot. And I've laughed a lot more. It's fantastic.
Sandra – 6/10
Sandra is another fictional podcast from Gimlet Media (the makers of Homecoming). This one fell a little flat for me, though. The story has a lot of promise — AI "bots" that are more than just "bots" — and the talent is great with stars Kristen Wiig and Alia Shawkat, but it was riddled with ads and the story didn't have quite enough meat for an entire season in my opinion. We'll see if season 2 brings improvements (if season 2 happens).
Serial – 7/10
Serial may be responsible for making podcasts mainstream. Its season 1 story (a massive 10/10) of convicted murderer Adnan Syed took the podcasting world by storm — it's a must listen. But, subsequent seasons haven't quite lived up to the same bar. They're good, not great.
ShopTalk Show – 8/10
Chris Coyier and Dave Rupert tackle all things web development related. They answer listener questions, interview experts, and share their experiences to make the web a better place to browse. I learn a lot listening to these guys.
SmallTalk – 8/10
Michelle Smallon is a St. Louis sports radio personality who moved back home after spending time at the ESPN mothership in Connecticut. In her podcast, Small Talk, she talks sports with some of her peers from ESPN, but what makes it great is their banter on pop culture topics. I'm only a few years older, but it keeps me feeling like I know what all the cool kids are up to.
StartUp – 7/10
Startup Season 1 is a 10/10
. It tells the story of Gimlet Media founder Alex Blumberg's story of creating a new podcast company. It's real and raw and excellent. Subsequent seasons have been a little less interesting to me, but are still very good. All in all, though, Startup is one that every entrepreneur should have in their feed.
Stuff You Should Know – 8/10
This is a great filler podcast. I don't tune in to every episode, but every time I do, I'm never disappointed and learn something cool. These guys are smart and make seemingly mundane topics quite interesting. I particularly love their deep dive into Dr. Seuss.
Syntax – 8/10
Similar to the Shop Talk Show, Wes Bos and Scott Tolinski give practical web development tips in their weekly podcast, Syntax. Audio is not necessarily the best medium for this kind of stuff, but I often take notes of their tips and explore new ideas to further my development knowledge.
The Daily Show with Trevor Noah: Ears Edition – 8/10
I've become a huge Trevor Noah fan. As a dad, I go to bed too early to catch his show. This lets me listen to it. I love it, he's brilliant.
The Habitat – 6/10
Did you know there are groups of people actively preparing to live on Mars? Pretty cool! This podcast follows a group of humans who live in a simulated Mars environment for one year, built out in the middle of the desert. It's interesting and good, but I thought it would have been great. It's only okay, but I still recommend it as it brings to the forefront the reality of human beings inhabiting Mars. Like, for real, it's going to happen and people are really, actively preparing for it.
The Indicator – 7/10
From the creators of Planet Money, The Indicator is a daily podcast that explores a particularly interesting economic indicator and explains its impact on all of us. It's great because it does this in less the 10 minutes. Short and sweet and educational. ✓ ✓ ✓
The Joe Rogan Experience – 7/10
Listen to the Elon Musk one and the Rosanne Barr one (full disclosure: those are the only ones I've listened too, but Joe Rogan is way more intelligent than I would have ever thought).
The Pitch – 7/10
It's like Shark Tank, but in radio form. I like it.
The Russillo Show – 8/10
Ryen Russillo is your anti-hot-take guy. He gained notoriety when he hosted a show on ESPN Radio with legend Scott Van Pelt. He recently left ESPN to try his hand in script writing in Cali. He's a talented guy and I love his straight-shooting approach to covering sports. I listen to his show almost immediately when new episodes drop every week.
This American Life – 8/10
Before there were podcasts, there was Ira Glass. This American Life debuted in 1995 on NPC and since then, he has mentored almost all of our greatest podcast creators. Some may argue that all of the great content listed in this section can be attributed, in some way, back to Ira Glass. This American Life is a treasure that is worth listening to.
Up and Vanished – 8/10
Season 1 is great. Season 2 is so so. In an attempt to be the next Serial, the Up and Vanished crew explores an unsolved murder in Georgia. They admit that this is their first attempt at creating a podcast, and that shows through in their storytelling, but the results of their work in tracking down a murderer cannot be questioned.
We Came to Win – 9/10
As a former soccer player, We Came to Win is especially near and dear to my heart as they explore some of the greatest moments in soccer history. But, soccer aside, these stories are objectively incredible. I highly, highly recommend it.
Without Fail – 10/10
Saving the best for last, this is the new show from Gimlet founder, Alex Blumberg (he also did StartUp) where he interviews other founders and they discuss critical failures during the rise and/or fall of their business empires. It's great because it shows the humanity behind many of the companies we admire, making their success seem more attainable by examining their failures — the same failures we can all relate to.
---
Email
Need 2 Know
I start every day with Need 2 Know. You can watch an entire episode of the Today show, or you can read one brief email from Need 2 Know, they cover everything. It's a great way to stay on top of daily news without committing an hour of your life to TV.
Versioning
Versioning is one of my favorite tech emails that aggregates interesting tidbits from around the internet. 2019 brought on a new editor, though, and it's not quite as good, but still a must-have for my inbox.
GQ
In my soccer playing days, we'd say, "look good, play good." These days, it's "look good, work…good?" Regardless, I like to keep up with fashion trends and tips.
Smashing Magazine
I just unsubscribed at the end of 2018, but it's definitely an industry leader so I thought I'd still include. I'm not quite as impressed with the content as I used to be. Anything particularly good usually ends up on other lists, but it's a website worth exploring if you're a web developer.
Fatherly
I first subscribed when I became a dad over 3 years ago. I still get my daily emails, and I still find daily value to help me be the best dad I can be. I love it.
Lifehacker
I feel like I probably should have invented this site. It's a random collection of interesting tidbits on every topic possible. You can select a few topics of particular interest and get a handful of recommended articles every day to help you hack your way through life. They're all pretty skimmable, it's great.
Javascript Weekly
Javascript is taking over the web development world. This is a great weekly roundup of the most popular JS related articles making the rounds.
Go Make Things Daily Developer Tips from Chris Ferdinandi
I'm pretty old-school. So is Chris. So, I love his approach to development. He prefers to go the route of "do what's best for you and stop worrying about the new hotness." That resonates well with me. His daily tips outline how to tackle common problems with good-ol' code that just works.
tl;dr
The marketing world is impossible to keep up with. tl;dr does a great job of rounding up all these marketing/seo related topics and aggregating them into one email. Even if I don't read every single article, I can at least know what's going on when a particular question or concern arises in my work.
Team Codrops
These guys make really cool demos of various web experiences. All in all, it's just a great round up of cool stuff being built on the web. It's great for inspiration.
Fast Company
Fast Company is great because, again, it kind of mirrors my interests — design, tech, business, etc. I get a daily email with articles covering all of those topics. It's great for both entertainment and education. If you're in the creative agency space, you should be getting this in my opinion.
Frontend Focus
Frontend Focus is from the same team that does Javascript Weekly. As the web continues to evolve, more and more focus has been placed on the user experience. Frontend Focus provides a lot of great resources for optimizing the experiences we build to make the web more enjoyable.
Product Hunt
Product Hunt keeps tabs on all the best new products in tech, both software and hardware related. I get a daily email with the top items. It's a good way to stay on top of the new tools and services gaining steam.
Wired
Wired is pretty similar to Fast Company in that they share articles on design, tech, and business. With a long history in the tech space, it's a publication I very much respect. Again, agency folks, you should be getting this even if it means just reading the articles titles to know what's going on.
Sidebar
Sidebar is pretty simple, that's mainly why I love it. They send the five best design links, every day. It's quick, easy, and informational. It's a great way to keep me (a tech guy) informed about the design world.
---
Believe it or not, I know I'm actually missing some stuff. But, I hope this round-up can prove helpful in 2019. I'm excited to continue to create and consume interesting content. Be sure to share with me your favorites that I may have missed.