Culture
Career Lessons: A Look Back and Forward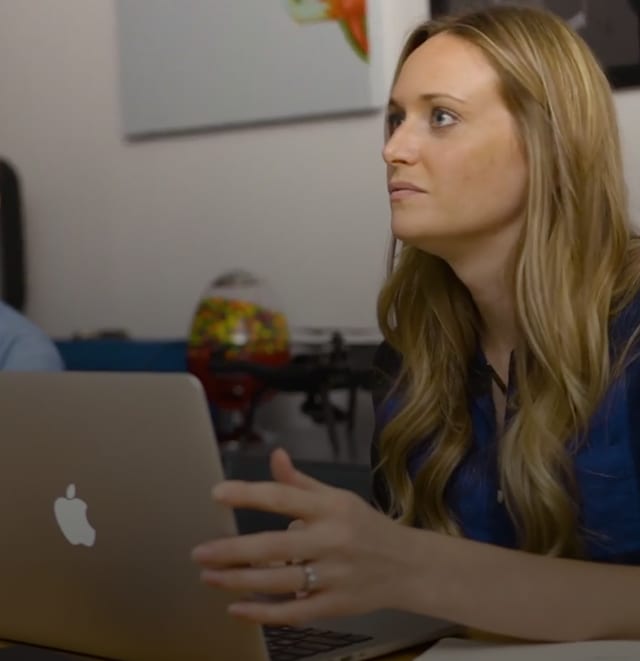 In light of our company's 10 Year Anniversary, I've done a bit of reflecting on my time with the company and really my overall career. I'm going to age myself here, but over the 14 years I've been working in the creative & marketing industry (8 of those years with Leverage) I've had many lessons learned. By sharing a few of these, my hope is that I can inspire others who may feel stuck in their career or provide a little guidance for those that might just be starting out.
Here it goes…
1. Never stop learning.
After several years in a particular role, it can be easy to get comfortable in your skill set and stop learning new things–but that would be a mistake. Especially in the digital industry, things are constantly evolving and it's so important to stay on top of whatever the latest is–whether it's trends & tricks, tools, software or industry news. If you don't make learning a priority, you'll soon fall behind.
This seems to come easier when you are new to an industry, but the busier things get, the harder this is for me. I've found that if I actually schedule learning into my weekly task list (usually on Fridays), the easier it is for me to keep up with.
At Leverage, we've implemented a 'team knowledge share' as part of our Monday stand up meetings (currently virtual). We each share the latest industry related tid-bits we've discovered. We've found it's a great way to create a culture that is constantly learning and sharing.
2. You won't always succeed–fail and learn from it.
No matter how good you get at something you'll never succeed 100% of the time. This circles back to the whole learning idea. Failing isn't a bad thing, as long as you learn from it. Figure out what worked, what didn't, adapt and try again. Easier said than done, right?
This is a personal lesson I've learned both as a designer and a business partner. There are certainly multiple times throughout my career where I have failed. As a young designer I would often be discouraged if I couldn't execute in bringing a certain vision to life, or be intimidated by senior level designers–but in looking back, it's the times when things didn't go as planned that often stand out the most. I met a challenge and had to overcome it. And it's the instances where I'm able to overcome something that it feels the most rewarding. Read more about not being afraid to fail.
3. Own who you are and what works for you.
Throughout my time with Leverage we've had a variety of project opportunities come our way–ranging in size from fortune 500 companies to small startups. As you'd imagine, the needs of these companies often varied greatly in terms of the scope of work they were looking to accomplish. A recurring question would arise as to whether a smaller company like ours could handle it. Our answer has been a resounding 'yes' the majority of the time (read more about why Small Creative Teams Outperform Large Agencies), but there has been instances where we weren't the right fit and we owned that. As much as we'd love the work, we recognized that there were better solutions out there for that particular project.
I've found success comes more often when you identify the areas where you excel and own it, rather than trying to be everything to everyone. Don't spread yourself (or your company) too thin. In the end, it's not a good result for you or your client.
4. You can't do it alone.
A team you can rely on is imperative to success. This is especially important for a small team. Each person is expected to 'wear multiple hats', which I feel makes things more exciting in that you're rarely doing the same thing from week to week–but it amplifies the need to have a team of people you can trust.
When I joined Leverage as Creative Director and partner back in 2013, we were a company of two–made up of Matt, founder and Technology Director, and myself. Together we tackled large-scale projects for the likes of companies such as Nestlé Purina and Graybar, among others, but like any successful start up there comes a point when you need to expand in order to keep up with the quantity and quality of work we were providing for our clients.
Hiring is no easy task, and it was important to us that we find someone that wasn't only capable of helping with our workload, but that was also a good fit in terms of personality and a small business culture. Enter Abbey.
Since then we've varied in size, but through it all I've learned that it isn't healthy, mentally or physically, for one person to take on too much. It's important to share responsibilities with a team you can trust and, dare I say, even do some things better than you. 😬
P.S. We're currently hiring a Senior Developer! Apply here.
5. Encourage others to share their opinions and challenge yours.
This is something that seems to be a huge struggle for many. As a society, we're creating a culture that shuts out anyone who disagrees with us, but throughout my career (and life in general) I've found that to be the opposite of what we should really be doing.
Sure, it can be frustrating to hear opinions that don't align with our own, but ultimately if I only surround myself with people who think the same way as I do–who will question my ideas and challenge me to be better? Fostering a culture where it is not only okay to think differently, but it is actually encouraged is essential to overall growth and improvement.
6. Don't be afraid to take a leap and do what you're passionate about.
I've had a passion for design & marketing from an early age. I actually found a letter I wrote when I was 13 to my future self (it was a school assignment) and I listed 'graphic designer' as my future career even then. Fortunately for me, that and more came true. I do for a living what I truly enjoy. I realize that's not the case for many people, and try to remind myself of that in situations that are particularly challenging or frustrating.
I can't emphasize enough, if you are able, make it a priority to do what you are passionate about. That's one of the things I admire most about every person on our team. The work they do every day is not just a 'job', but their livelihood and passion. It sounds cliche, but it's completely true.
Recently, in response to a prospect's concern about whether their project would stall if Matt (Tech Director and founder) and was out on vacation, he answered that technically he's never 100% on vacation–he's always very much aware of what's happening with projects and able to jump in if needed. The prospect's response was that they would never want to ask him to do that or put him in a position where that's required, but the truth of it is, he would anyway. Or I should say, he does.
Any small business owner would probably say that's part of running a business, but I also know he chooses to because he is passionate about the work. Don't get me wrong, we ALL need a vacation and we do take our share of days away. But, we're also very much immersed in every project we take on. It's that type of enjoyment in the day-to-day responsibilities that I wish for everyone.
7. Find a good work/home balance.
Being passionate about your career doesn't mean you never take a break. Any human is capable of burnout no matter how much they enjoy what they do for a living. Working for a company that recognizes and values this is so important.
For me, the time I spend away from my computer screen to reset is just as valuable, if not more so, than the time I spend in front of it. As a mom of 3 small boys, I am so thankful for the flexibility Leverage has offered me over the years and continues to do so. I've put in my fair share of long nights, but that is certainly well-balanced with days away.
8. Be Useful. Be Kind. Be Fearless.
Back in 2017 Leverage went through a rebrand and we adopted this phrase as our company mantra. We decided that if we focus on accomplishing these three things every single day for each other, our clients, and really just in life–we can make a positive impact on the world through our work and relationships.
I think if everyone tried a little harder to do these things, the world would be a better place (cue sappy music. 😉). No, but really.
9. Make it* happen.
This goes with the first part of the phrase above–'Be Useful'. I believe this is one of the main things that sets us apart from many of our competitors. Often our clients have been told 'no' or 'that's not possible' from other agencies for various reasons–whether the timeline is too tight, it's never been done, it's not in the approved scope, or whatever it may be.
In contrast, our mindset has always been to first consider how we can 'make it happen'. It may require us to be flexible in our approach–tackling things in phases to hit a tight deadline. Or, there has been countless times we've needed to research, learn new skills or simply tap the right people to find answers.
If you consider how you can 'make it happen'–whatever 'it' may be–rather than 'no' as your first reaction, you will have a huge advantage throughout your career.
10. Enjoy relationships built along the way.
The relationships that I've built with clients, colleagues and vendors along the way is something special. I have worked with some clients over the span of 7+ years and they have become true friends. It's these relationships that are key to making the work I do so enjoyable. And ultimately, it's because of them and the team that I get to work with, that allows Leverage to exist. Never take these people for granted.
I've lived. I've learned. And I continue to learn. But as fun as it is to reflect on the past, I'm more excited to see what the future holds. Here's to another 10 years and then some. If we can weather a global pandemic, I feel like we can do almost anything. Am I right?!