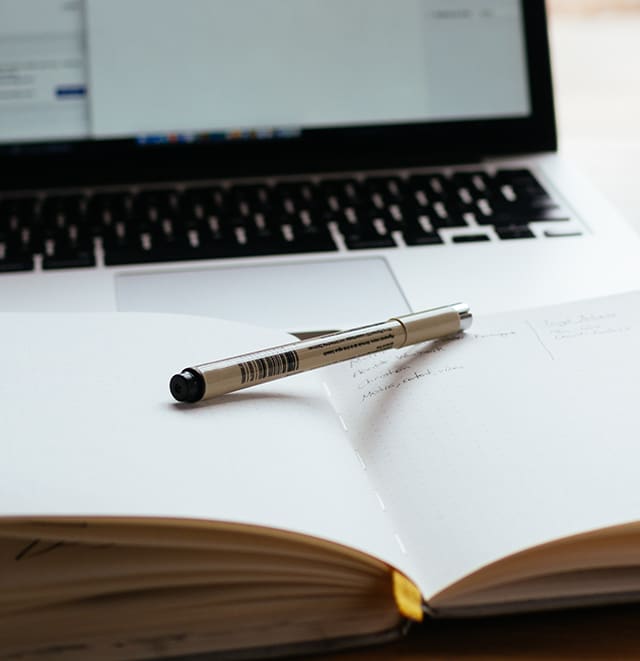 Despite the fact that A/B testing is integral to any email marketing strategy, not all marketers do it. In fact, 53% of marketers admit that they've never performed A/B testing of any kind.
But first: what exactly is A/B testing?
Campaign Monitor (an email service provider) defines A/B testing here:
"A/B testing, also known as split testing, is a way of working out which of two campaign options is the most effective in terms of encouraging opens or clicks."
In essence, an A/B test involves you setting up two variations of the same campaign and then sending them to a small percentage or subset of your subscribers. You send campaign variation A to a portion of the subset, and send campaign variation B to the other portion. The variation which gets the most opens and clicks is determined as the most effective campaign.
The importance of A/B testing
A/B testing is one of the keys to email marketing success, and here are a few reasons why.
A/B testing your email campaigns can improve conversion rates by as much as 49%.
A/B testing your emails can increase your click-through rate (CTR) by as much as 127%.
Sixty-one percent of marketers implement A/B testing in their efforts to boost conversion.
A/B testing personalized email content can lead to a 15% increase in click-throughs.
The data leaves nothing in doubt. If you want to increase engagement and conversion, you need to A/B test your emails.
A/B tests email marketers should try
If A/B testing is so crucial to email marketing, then why do plenty of marketers neglect it?
More often than not, it's because marketers think A/B testing is intimidating. Some say they don't even know how to start A/B testing their email campaigns.
Sound familiar? Don't fret. Here are five simple yet effective A/B tests that are definitely going to give you more confidence in the emails you send.
Subject line
Length — Test short subject lines against lengthy subject lines.
Topic — Test two different topics in the subject line to determine what type of content your subscribers are interested in.
Promotion or offer — Test two offers (e.g. a 20% discount vs. free shipping)
Free complimentary item — Test giving a free product to see which one converts better.
Preheader text
Unique — Test a version that has preheader text unique to just the preheader versus a version that uses the first line of the email copy as the preheader.
Variation — Include two preheader variations and use the one your subset responds to most.
Content
Length — Test short content versus long-form content to see what your subscribers prefer.
Relevance — Test both targeted, personalized content and generic content.
Type — Test two different types of content (newsletters vs product-focused content) and see which one gets more engagement or conversions.
Calls to action (CTAs)
Type — Test whether a well-designed button or a plain inline hyperlink gets more clicks.
Copy — Test generic copy like "Download now" against benefit-focused copy like "Get this helpful guide today."
Color — Test two different contrast colors and use the one that gets more clicks.
Time and day of sending
Time—Test different send times to determine when your subscribers are most active.
Day—Send an email to one subset on a weekday and then send that same campaign to another subset on a weekend. Compare them to see what day your subscribers prefer to engage with you.
How to make your A/B testing more effective
Don't start testing just yet. It's important that you strategize first to get the best results possible with your A/B testing. You can improve the effectivity of your tests by keeping these tips in mind.
Generate a hypothesis.
In order to maximize the conversions from your A/B tests, you need to think of the best reason why one campaign variation works better than another. Here are some examples of basic A/B testing hypotheses:
Including your subscriber's first name in the subject line may increase an email's open rate because it makes your message feel more personal and engaging.
Using a button with colors instead of a plain text link for your CTA tends to generate more clicks because it makes the CTA stand out.
To help you get used to thinking along these lines, write down your thoughts and reread them on a regular basis. After a short while, generating hypotheses will come naturally to you.
Take advantage of the ICE method.
Now that you're keen on doing A/B testing, you might be thinking of dozens of tests—but you don't know which ones to do first.
You can prioritize your A/B tests by using the ICE method, which Sean Ellis states this way:
Impact — How significant of an impact do you think the test has on your goal? For instance, will your email get more opens by testing your subject or by testing preheader text?
Confidence — Are you confident that your planned test will have a positive impact? In the early stages of A/B testing, it's best that you stick to tried and true methods before branching out with your own ideas.
Ease — Is the test simple and easy? Or would it require a significant amount of time and effort from you and your team? For example, including preheader text in one variation and then removing it from the other will literally take you only seconds to do. Designing multiple CTA buttons with different colors, fonts, and effects may take longer.
Wrap up
As long as you know the basics, A/B testing is far from complicated. Be creative in designing your own tests, collect all the relevant data, analyze, and then use the valuable insight that you gather to craft emails that perform best.
Once you get the hang of it, you can experiment with other kinds of testing that you think will work for your brand. Don't be afraid to try things out—it's the only way you can achieve the best results.
If you want to know more about A/B testing, be sure to check out this awesome infographic.
---
Data sources: