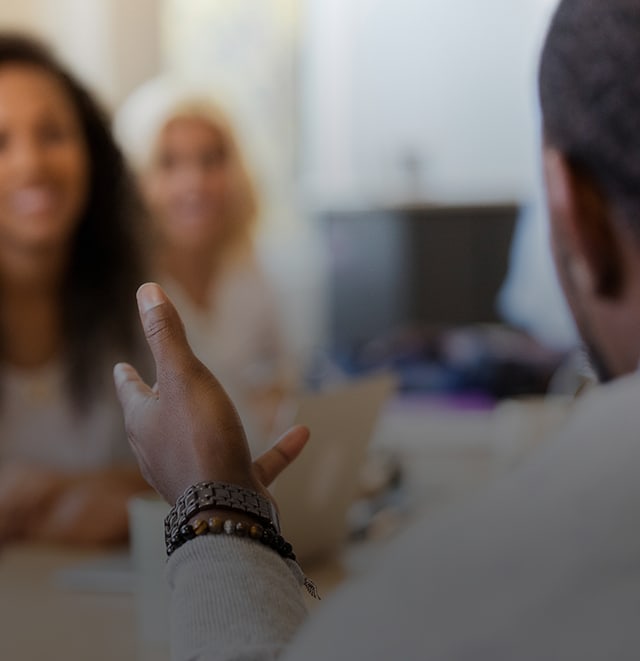 So you're ready to start a project with us. We've kicked the project off with an exploration session where we've learned about your company, your competition, your project expectations and goals. We then outline a process to move forward, including a timeline with specific dates, deliverables (both for you and us), and a final completion date. At this point, we do our best to set expectations on the importance of your involvement throughout the project to not only keep things on track, but to ultimately result in a successful project outcome—one that meets, or better yet, exceeds your expectations.
Despite our best efforts, we experience all too often that clients are not prepared for how much they really are required to be involved throughout the entire process. This generally results in a project that stalls.
Don't get us wrong, we play a large role in a project—doing the majority of the 'heavy lifting' and taking responsibility for making sure clear expectations are set and deliverables are met. However, a project that lacks client involvement and responsiveness can only be taken so far before it hits a standstill.
Over time we've seen many of the same issues:
Clients get bogged down in their daily workload and have a difficult time adding the additional tasks that come with a new project.
Decision makers disagree on the ultimate vision and give contradictory feedback.
Appropriate stakeholders or final decision maker(s) are not looped in early enough—often resulting in a change in direction late in the process causing the need to circle back on things that were previously completed.
Difficulty gathering feedback and consolidating it into one clear direction—resulting in inconsistent or unclear feedback. Or, sending feedback piecemeal which results in more revisions than necessary.
Underestimating the effort required to come up with content—whether that is writing copy or gathering assets such as logos, imagery, or video.
We put together a few success tips to help ensure your project runs without a hitch:
Build Project Time into Your Daily Work Schedule
We understand that your normal workload doesn't stop when the project starts, but your timely input is crucial to ensuring your project is successful. Block out time in your day around specific deliverables that have been outlined in the project timeline in advance (review, testing, feedback, approval dates) and allow plenty of time to fully dedicate yourself to it. If more than one person is giving feedback, schedule feedback dates on internal calendars so everyone is on the same page.
Internally Align on Project Goals Prior to Starting the Project
Sit down as a team before the beginning of a project to make sure you have alignment on the company's vision, plan, services/capabilities, and goals. Knowing your overall brand mission and goals before moving forward with any marketing project is key so we can make sure what we create communicates the right message to your consumers and is cohesive with your overall brand.
If nailing this down is something your team is struggling to define—we're here to help! We can conduct branding sessions to explore your unique differentiators, define your mission, and strategize the best way to communicate the fundamental essence of your company beliefs.
Incorporate Decision Makers at Key Approval Points
Most often the final decision maker(s) are not the ones managing the day-to-day of a project—and that's okay. However, it's important that they are looped in at the appropriate times to ensure the project is moving down the correct path. We follow a certain process and require approvals at certain points throughout a project to achieve a final result you are happy with—if key changes are made after approvals have been given, it will most certainly cause delays in the project.
Conduct an internal meeting with the final decision maker(s) prior to the project start to gain alignment on their vision and goals. As the project moves forward, loop them in on key approval points such as architecture approval (for a website), content approval, design approval, etc. rather than waiting until the very end. This will avoid the need to go back and revisit a phase, or make drastic changes that can create costly inefficiencies and push back final deliverables.
Concise, Consolidated, Clear Feedback is Key
A project typically involves feedback and approvals from more than one person. And, most often everyone's feedback will not align 100%. Designate one person (usually the person managing all communications on the project) to consolidate everyone's feedback and eliminate any that overlap. For contradictory feedback, align internally as a group or with the primary decision maker on the direction you want to take. Then send your clear, actionable feedback all at once. This will avoid confusion and the need for unnecessary follow up questions on our end. It will also allow us to make changes all at once as opposed to making multiple smaller changes that ultimately add more time to the project and could result in a higher project cost.
Allow Plenty of Time for Gathering Content
Writing content for your project is something that we are more than happy to do. It usually involves an 'interview' of sorts where we ask you several questions to learn about your company, as well as research your competitors so we are able to write in a knowledgeable way.
That said, some clients prefer to create content themselves since they are the experts in their industry—which makes perfect sense! However, once they sit down to write, they often struggle with how to communicate what they do in an engaging and concise manner—which leads to missed content deliverables and ultimately pushes back the final deadline.
Our best advice is to allow yourself plenty of time to come up with content. Begin writing towards the start of a project—in the case of a website, right after the site architecture is approved. The last thing you need is to feel pressured to create something in a tight time frame.
Writing for the web is also very different than writing for print. People tend to have much shorter attention spans when consuming content on the web and will simply scan content rather than read it in entirety. Keep information concise and as easy to digest as possible. By that we mean break up content with subheadings and bullets.
It's important to be concise, but more is always better than not enough. We can always make recommendations on cutting content so just get everything out that you want to say first—then focus on refining. We are also here to give guidance such as adding keywords that will benefit you for SEO purposes.
Content is more than just writing.
Gathering assets such as logos, imagery, video, etc. is also a large part of the project. This is generally needed at the beginning of a project before the design process begins. If you'd like to conduct a photo or video shoot it's important that this is planned at the start of a project and included in the overall timeline. We have lots of experience in this area and are more than happy to help in the scheduling and execution of this as well.
We view our clients as partners and as an extension of our team—which means we work together with you throughout the entire process so you have direct input at each step. This ensures there are never any surprises and the final outcome is what you expect. By working in this way, projects run smoothly, deadlines are met, and our clients see real business results. We want project success as much as you do! With a little preparation and participation, we're confident your project will exceed expectations.