Marketing
5 Lessons Learned During the COVID-19 Pandemic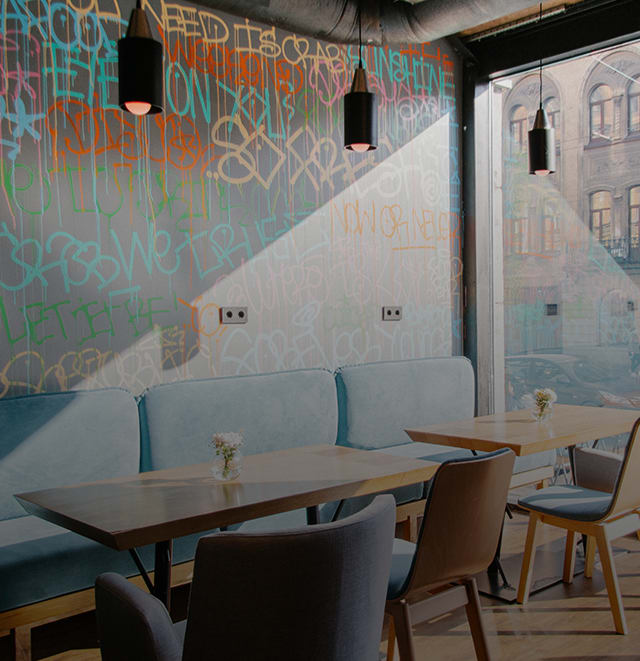 As we hit the one year mark of the COVID-19 pandemic completely rocking our world, we reflect on the impact it's made. Remembering my reaction when they announced that March Madness was cancelled is comical—with so much uncertainty at the time, that was the least of our worries.
It's remarkable how many different facets of our lives have changed in the last year—individually, our mental health and daily routine, collectively, our face-to-face human interaction around family, friends, and colleagues, and how we've had to adapt to stay relevant from a business perspective.
Fortunately for Leverage, the digital marketing space has proven to be a valuable resource in helping businesses succeed, pandemic or not. That's why we put together a list of the key lessons learned during these crazy times. This will not only help you now, but carry you (and your business) into the post-pandemic world.
1. Website Design and Functionality is Key
It's so important, now more than ever with various COVID-19 restrictions in place, for a business to have a good online presence. Since these restrictions have limited customers from physically visiting businesses, they are visiting digitally instead. One of the first places they'll check is your website. If you have a subpar website that looks good on a laptop, but the mobile experience isn't user-friendly, that will leave a negative impact on your customer. A customer needs to have a positive and consistent experience with your website regardless of the device they're viewing it on (i.e. mobile, tablet, laptop, etc.).
The site design also needs to reflect the unique personality of your business and why people do business with you. For example, you could have the best restaurant in town, but your website is frustrating to navigate (i.e. viewing the menu, placing an order, making a reservation, etc.). If you have the best restaurant in town, your website should match that!
We've all become accustomed to curbside pickup and home delivery options. While we're all excited to go back to restaurants and shop freely, these conveniences won't be going away. It's never too late to invest in a great online experience to ensure your website provides a frictionless experience for your customers.
2. Social Media Continues to be a Valuable Channel to Market and Convert Customers
The evolution of social media integrating into the business world continues to expand every year. It's not just a place to 'like' pictures of your friend's dog or a family member's newborn child. The various social media channels each offer a different set of values based on the audiences you're trying to market. That's why it's important to have a social media strategy to define the appropriate content that is shared on each social media channel.
Studies have shown that since the pandemic, people have been spending A LOT more time online. According to Business Insider, "between 46% and 51% of US adults were using social media more since the outbreak began". If a customer is researching a product or business, social media will play a key role in their decision-making. 54% of social media users rely on social media to research products and 71% are more likely to purchase based on social media referrals.
3. Maintaining a Good Work/Life Balance is Essential
This is critical regardless of the pandemic, but it's been at the forefront for many during these times. The pandemic has forced a lot of people to work from home and depending on how some people adapt, productivity will vary. As someone who has spent a large portion of my professional career working remotely, having a dedicated work space is crucial. This allows you to mentally separate your work life from relaxing at home with family or binge watching your next TV show. It also genuinely just makes you feel better. A healthy work/life balance will have a positive impact on your decision-making, creativity, empathy and overall brainpower.
Setting boundaries for when your work day will start and end can be a struggle. For those of us that eliminated the daily commute to work have chalked that up as a win 🙌. However, that additional time saved could also entice you to spend more time working. If you're transparent about setting boundaries with your co-workers as well as your family, this can help you maintain that balance.
Falling under the same umbrella, taking breaks throughout your day and getting away from your computer is important for your mental health. Even just a few minutes away from the computer can do wonders. This allows you to clear your head and give yourself a mental break from the daily grind.
4. Establishing a Good Virtual Setup Goes a Long Way
As mentioned above, for those of us working from home, establishing a good virtual setup falls in line with creating a defined work space. Most of us have had our fair share of virtual calls over the last year. Whether that's been personally with friends and family or for work meetings. There can be a bit of a learning curve for some people when you start playing with the filters, like this viral video 😂😺 .
For businesses, it's important to have a plan to reach team members digitally when you can't be together in person. A lot of businesses have had to get very creative, but having that plan in place helps maintain team camaraderie. An ideal virtual setup would include a good camera, adequate lighting, and a clean organized background. With a professional setup, potential clients during a virtual call will take you more seriously.
Here's a little before/after of our founder, Matt Kreikemeier, upgrading his work space at home.
Beautifying Gadgets
DSLR camera
Ring light
Neon glow in the background as a final touch 👌
5. The Importance of Supporting Small Businesses
This was pretty well documented, but small businesses felt the biggest impact of the coronavirus pandemic. Many businesses across the country had to pivot to stay afloat by furloughing employees, reducing staff hours, implementing curbside service or even completely moving all services online. As a small business, it was very important to our team that we find ways to assist fellow small businesses throughout the community.
One idea that anybody can adopt is to specifically purchase from small businesses as often as you can. Depending on what your needs are, opt to purchase from the local small business. Whether that's grabbing food from a local restaurant or purchasing clothes from a local boutique. The more we all support locally owned businesses, the more sustainable and vibrant our communities will become.
National Resources
U.S. Small Business Administration
St. Louis Resources
STL Partnership
A common theme you probably noticed, is that these lessons were all relevant pre-pandemic. However over the last year, the pandemic has certainly magnified their importance. From a business perspective, change is constant and you need to adapt when necessary. Implementing these ideas will ensure you aren't a step behind the competition and will give you a greater opportunity to succeed, now and into the post-pandemic world.